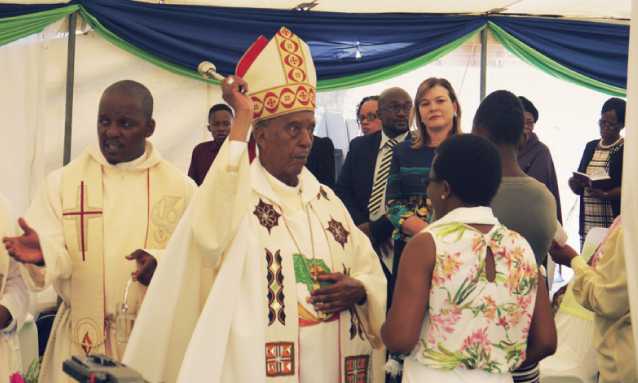 Tonight (23 September) former cabinet minister, Dr Gaositwe Chiepe is expected to join hundreds of Catholics to celebrate Emeritus Bishop Setlalekgosi at St Joseph's College. Also expected to attend the celebrations are cabinet ministers who have worked with Bishop Setlalekgosi.
Bishop Setlalekgosi, who turned 90 years on September 14, will be celebrated for committing his life and service to the Roman Catholic Church, particularly the Gaborone Diocese.
Father Stephen Molefi of the Gaborone Diocese said in an interview;
"The event will be done in a sacred Holy Mass, Eucharistic celebration at St Joseph's College," he said.
Father Molefi said Bishop Setlalekgosi has contributed immensely to the growth of the Catholic Church in Gaborone and how the church impacts people's lives. He further said there would be a prayer to thank Bishop Setlalekgosi for his selfless service to the church. Additionally, he said the collaborative efforts of the church and the polity had enabled the church to make an impact through participating in the upliftment of education and other sectors of society.
Under the able leadership of Bishop Setlalekgosi, Father Molefi said they had seen the growth of the church and closely worked with the government to improve the lives of Batswana.
SACBC Bishops Conference representatives from South Africa and Swaziland are also expected to grace the occasion, which is scheduled to start at 8 pm tonight.
Happy belated birthday, Bishop Setlalekgosi!
Reference: BOPA
Image source: Stepping Stones International