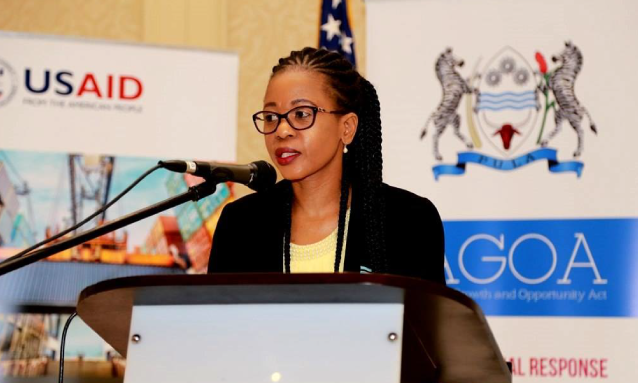 The Ministry of Investment, Trade and Industry Botswana has launched the National AGOA Response Strategy for Botswana, which aims to help Batswana export products to the United States of America and fully realise advantages for business growth and trade under the initiative.

AGOA – African Growth and Opportunity Act – is a USAID programme enacted in 2000, which accords over 6,400 various local products duty-free status when being exported to the United States of America.
Under the new setup, Botswana businesses will enjoy additional duty-free and quota-free access for apparels of any fabric, thereby enhancing opportunities for locals to export local products to the United States.
Botswana has finalised its national response strategy for the US Africa Growth and Opportunity Act (AGOA) by identifying potential sectors for export to the United States. The strategy includes a detailed implementation schedule with actions and activities for specific sectors to be undertaken by various stakeholders.

In August, USAID opened an office for its Southern Africa Trade and Investment Hub in Gaborone. At its inaugural ceremony, Permanent Secretary in Botswana's Ministry of Trade, Peggy Serame (pictured above) said the strategy would focus on beef, textile, arts and crafts as well as jewellery. It would also seek to help improve productivity by facilitating robust regional trade and global market access.
USAID will help local businesses access financial institutions, identify gaps and assist small and medium enterprises in building capacity.
Source: fibre2fashion.com
Featured image courtesy of the U.S. Embassy Gaborone, Botswana Facebook page