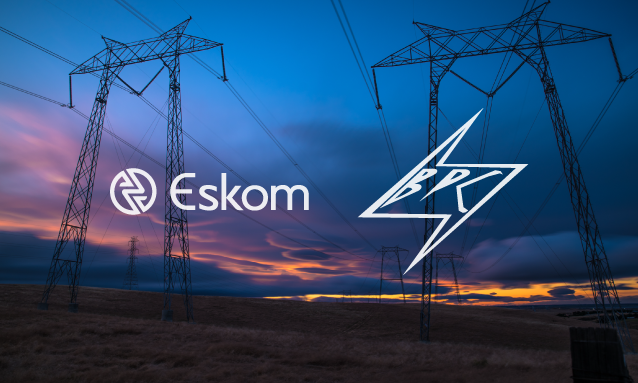 Botswana Power Corporation has entered into yet another symbiotic cooperation with South Africa's Eskom Power Utility since the recent signing of a Non-Firm agreement on power supply to Botswana by Eskom.
A partnership to exchange skills and knowledge on distribution infrastructure maintenance was signed on 31st March 2017 in Johannesburg, South Africa. This exchange program will benefit both utilities with improved quality of the electricity distribution network for their valued customers in the Region.In line with BPC's Masa 2020 Turnaround Strategy, the objective to ensure continuity of power supply to Botswana will be met through the collaboration between the Corporation and Eskom.
The improved quality of electricity distribution network will translate into a more stable, reliable and efficient distribution system that will result in increased customer satisfaction. Masa 2020 Transformation Strategy aims to improve service delivery to the customer and is the basis for which BPC resolved to borrow a leaf out of Eskom's book of best practices.
BPC and Eskom have thus agreed on an exchange program with areas of cooperation outlined as follows:
Distribution Infrastructure Planning – where the two will share experiences and approaches to close any key skills gap and improve operational performance in relation to load forecasting, development of distribution master plans, Medium Voltage (MV) substations design as well as MV underground and overhead network designs.
BPC will further experience ways through which the distribution network information can be managed and explore the possibility of integrating distributed generation into the distribution network.  
Metering and Energy Management – within this area of collaboration simulation of distribution system losses through load flow study in a given network will be undertaken.
An analysis of the existing Revenue Protection structures will be done to establish the most effective framework or model to be adopted. Policies around revenue protection may be reviewed depending on the gaps identified during the exchange program. 
Distribution Infrastructure Protection – BPC will consider ways through which it can upgrade its distribution infrastructure protection system to the modern technology developments in order to improve network integrity and reliability.
Geographical Information Systems (GIS) – BPC and Eskom will undertake cross border data linking to allow the seamless connectivity of networks in both Botswana and South Africa. 
Operations and Maintenance – Maintenance Standards, Policies and Procedures on Primary Equipment Operations will be reviewed to achieve a computerised maintenance management system.
To improve on operational efficiency, the collaboration will also focus on Material/Spares Management to effectively link maintenance, inventory and supply chain management.
Subsequently, this will assist in improving turnaround times during BPC's maintenance procedures, thereby minimising customer queries with regards to time taken during the restoration of power supply after fault/outage has taken place. 
Standards and Technology Development – this area of collaboration involves the standardisation of substation designs, from rural types to major substations e.g. 66kV; 5-20MVA substations.
This will assist BPC to accommodate growing demand for electricity supply to rural areas for which distribution was initially planned. The substation design will take into consideration design philosophies especially the latest technologies.
Training – BPC and Eskom will establish a joint curriculum design and implementation to include the commercialisation of technologies. A Human Resources staff exchange program has been planned, and during this exchange, training infrastructure like laboratories and equipment will be shared where necessary.
Collaborative research on areas of similar interest and joint projects will be undertaken as part of the joint distribution network agreement between BPC and Eskom.
Reference: BOPA
Image by Casey Horner