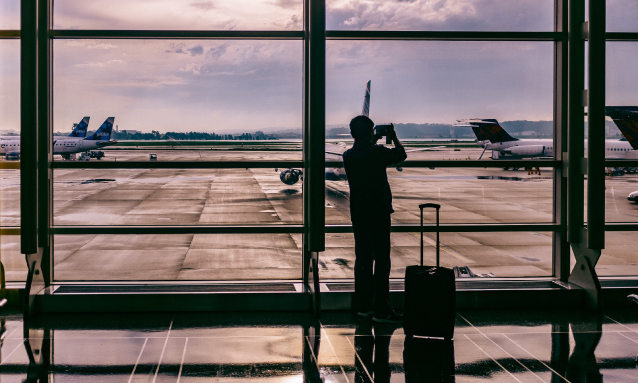 A multi-million Pula state of the art airport is to be built in the Palapye Sub-district. The envisaged Mophane International Airport will be constructed on a piece of land measuring 2 400ha near Moremi village.
The airport, to be built to the finest international and modern standards, is expected to have a 5 200m runway. The runway will accommodate ICAO 3C/D standard 787-800 airbuses, which the Sir Seretse Khama International Airport can't due to limited space.
123 Dimensions, a 100 percent citizen owned Aviation Company will be charged with the project.
123 Dimensions Director, Mr William Maje recently revealed to the Palapye Sub-council meeting that the project is currently at the planning stage, while construction is expected to commence between 2019 and 2021. The project, he said, would address a lot of challenges faced by this country.
Mr Maje said Botswana is losing a lot of revenue to South Africa due to lack of cargo airport services. He said when Batswana order goods abroad they are routed through South Africa first before being transported to their final destination in Botswana. He noted that too much money is lost in the process because cargo pricing is extremely high.
What's more, Mr Maje explained that what adds to the air transport woes is limited flight landing and lack of hangers as well as obsolete fueling systems. He said Mophane International Airport would address all those challenges, explaining that the new airport would boast the latest advanced fuelling system, hangers and would improve the transportation of goods to international markets. He said his company consulted many stakeholders, the majority of whom showed keen interest in the envisaged airport.
The project will also include the construction of a high-end shopping mall, a residential area and associated amenities as well as a bus and train inter exchange. Additionally, Mr Maje said his company is mulling over constructing document storage banks because the three existent ones are packed to the rafters and as such, local companies are forced to rent document banks in South Africa. He argued that because this creates employment for South Africans, bringing the service to Botswana would create employment for the locals.
---
YourBotswana View
This is very exciting and welcome news! However, I can't help but wonder where that leaves the Maun International Airport expansion plans, which seem to have ground to a halt. The airport is arguably the busiest in Botswana, given the fact that Maun is the gateway to the Okavango Delta and other popular tourist destinations. Based solely on that, I strongly feel the project needs prioritising.
The initial excitement over talk of a state of the art revamp has long fizzled out with the passage of time. Maun International Airport in fact, appears to be shrinking! One minute it had a lounge/bar area, which eased crowding in the foyer area the size of a broom cupboard. That too has now disappeared, escalating the overcrowding in the front part of the building.
In December 2016, I flew into Maun and while we waited for our luggage, we decided to spill out onto the road in front of the building, as it was sticky, stuffy and just too crowded inside. As soon as we stepped outside, the heavens chose that very moment to open; only we couldn't run back inside for shelter because it was just that crowded! I strongly feel this needs addressing as a matter of urgency because I'm afraid Maun International Airport is not very welcoming and certainly doesn't form part of the fabulous Botswana we're all keen to promote as a holiday destination of choice.
Reference: BOPA
Image by Ashim D. Silva