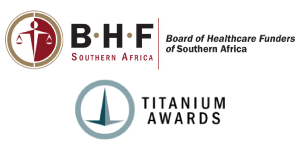 Botswana Medical Aid-Bomaid has been awarded the Titanium Award in recognition of its excellent healthcare service to its membership. This was revealed this week by BoMaid Sales and Marketing Manager, Ms Beulah Mapitse (pictured below).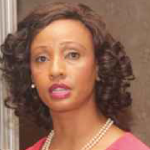 Ms Mapitse said Bomaid scooped the award at the 18th Board of Healthcare Funders of Southern Africa-BHF conference that was held in Cape Town recently. She highlighted that the Titanium awards are designed to recognise and celebrate excellence in the healthcare sector.
Ms Mapitse said Bomaid satisfied the set criteria for the Service to Membership in the Open Medical Schemes category, which looked at the scheme's annual membership growth, benefit plan options, annual benefit enhancements, annual subscription rate increases, customer satisfaction index, solvency ratios and health governance.
"The awards acknowledge value and contribution of regional industry players being; medical aid schemes, administrators, managed care organisations, hospital groups, healthcare journalists, advisory services and individual professionals," she said.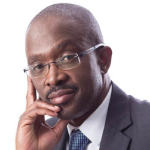 Bomaid Principal Officer, Mr Moraki Mokgosana (pictured left) said in a Bomaid press release,
"This award means a lot to us as it serves as a testament to the hard work that the team has been putting in. It also reflects our commitment to providing innovative health service solutions for our members."
This is fantastic news for Bomaid and should assure its clients of its commitment to what it does, particularly in light of recent events involving some of its competitors. NBIFIRA recently issued a public notice halting Symphony's services indefinitely, while news has reached us this week that Botlhe looks to be headed for the same fate!
References: BOPA
Featured image courtesy of Bomaid website