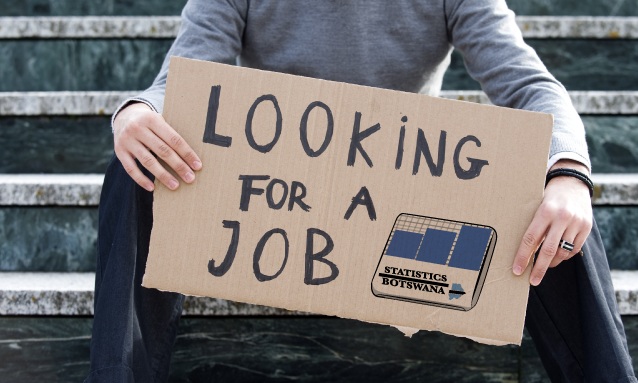 In what has left many Batswana scratching their heads, Botswana's Statistician General has revealed that the country's overall unemployment rate is estimated to stand at 17.7 percent.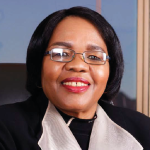 This assertion was made based on people aged 15 years and over. Speaking at a press conference on the Botswana Multi Topic Household Survey; Economic activity results hosted by Statistics Botswana, Ms Anna Majelantle (pictured) said the preliminary findings of the survey on economic activity covered issues of labour force participation, employment and unemployment.
"The brief also has information on the characteristics of the employed population such as their training levels, employing industry, sector and occupation," she said.
She indicated that taking into consideration that the majority of those aged under 18 years are still pursuing their education and are regarded as children, it's estimated that the unemployment rate for those aged 18 years and above stands at 17.6 per cent. Ms Majelantle noted that unemployment is higher among women than their male counterparts with 19.1 percent and 16.3 percent respectively.
"The data suggests the unemployment rate has improved from 19.9 per cent in 2011," said Ms Majelantle.
According to Ms Majelantle, based on a population of 1 268 677 Batswana aged eighteen and above, 838 002 are economically active while 430 675 aren't.
She noted that of the 838 002 economically active population, 690 901 are employed, while 147 101 are unemployed.
---
A breakdown of employment figures by sector
Private sector – 44.6%
Public sector – 22.1%
Households -12.2%
Subsistence farming – 9.9%
---
"The majority of the employed are in the elementary occupations and service/sales industry with 28.8 and 18.6 percent respectively.

The third largest category is the craft workers, who constitute 10.4 percent of the occupations," Ms Majelantle explained.
She said unemployment among university degree holders is estimated at 11.4 per cent. Statistics Botswana conducted the multi modular survey called the Botswana multi topic household survey in 2015/16. The primary objective of the survey was to provide a comprehensive set of indicators for the labour market and poverty.
When I saw this article on Facebook, I observed a lot of comments from incredulous Batswana and couldn't help but wonder about the accuracy of the figures. I also found some of the language used, which is no doubt widely used within Statistics, beyond my level of understanding.
---
I mean, does anyone understand what being "economically active but unemployed" mean? The report also covered school children who fall outside the employment age bracket, begging the question, would that not yield distorted findings? What are your thoughts on the findings and why? Please share your views with YourBotswana.
Reference: BOPA