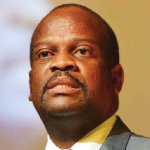 The Minister of Employment, Labour Productivity and Skills Development, Mr Tshenolo Mabeo (pictured) has called on Thamaga residents and the country at large to support the Botswelelo Centre.
Mr Mabeo said in an interview with BOPA that Botswelelo Centre is one of the greatest assets the people of Thamaga have. He called on them to join hands in supporting and marketing it to the international markets.
"Botswelelo Centre has the potential to bring tourists and investors to the village and I think that is where we are failing to see the opportunity as residents of Thamaga," he said.
Mr Mabeo urged the Village Development Committee – VDC to play a role in ensuring that the centre runs and operates smoothly. He said some funds from the VDC could be put into the initiatives that the centre wishes to fulfil.
"They could have long launched their website but due to lack of resources, they still haven't done that. That is where I feel the VDC should step in and assist since the centre belongs to the community and as such, needs all the support it can get from it," he said.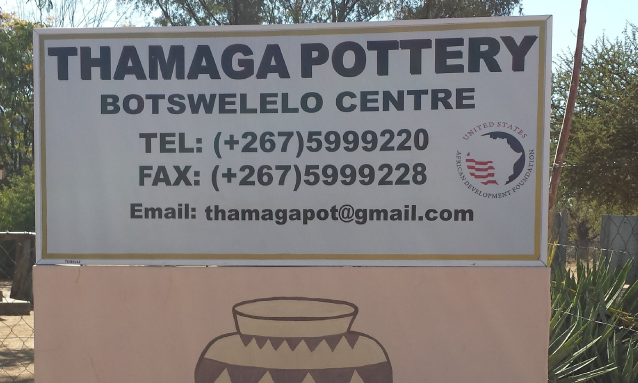 Mr Mabeo said the planned rebranding exercise could help in the retraining and upskilling of staff, adding that doing that is crucial to bringing in more creativity and innovation to their craft without losing their original creative touch.
He said the rebranding could also open up job opportunities for the youth, saying it was vital that the youth are taught such skills, as they are the ones who will carry the legacy of Botswelelo Centre into the future.
For his part board member, Mr Monthusi Dibotelo decried lack of support by the community, stating that they are on their own even though the centre is meant to be a community project. He emphasised that Thamaga residents and the country at large need to support them, as the centre has the potential to transform lives and eventually help boost the economy.
"We are very worried by the fact that most of our clients are people from overseas. We do not see much of the local people and we have heard some complain that our products are expensive, but we can assure them that the quality of our products is worth every thebe," he said.
Mr Dibotelo further said that they are open to suggestions on how to improve the centre and make it beneficial to the village of Thamaga and the country at large.
"We would like to see more people coming forth with ideas on how we can transform this centre and in the process transform our village. We cannot do this alone and we need all the help we can get from different people," he said.
He said there are plans to open a coffee shop within Botswelelo Centre in the near future and that most of their clients have indicated it is something they would appreciate.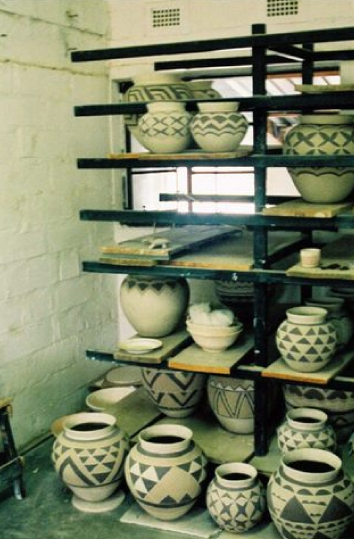 Thamaga Pottery – A little background
Popularly known as Thamaga Pottery, Botswelelo Centre is a pottery project that dates back to the 1970s. It was started as a community-based rural development initiative with the help of a Roman Catholic Missionary, Mr Julian Black. Mr Black offered free pottery training to the young people in the village with the objective of creating employment for the local people, which continues to this day.
Thamaga Pottery is a not for profit organisation and divides its dividends between business development (50%), staff bonus (25%) and support of other community projects (25%).
Over the years it has grown to become much more than a rural development project. It has become a successful business with an established manufacturing site and a shop in Thamaga, from where they produce and sell a range of stunning products such as crockery including casserole dishes, coffee mugs, dessert bowls and vases. They distribute their products across Botswana and receive orders from all four corners of the world.
The beautiful products are hand crafted and decorated with traditional Setswana designs, some of which are inherited from Thamaga Village ancestors, who used them to decorate the exterior and floors of their mud huts back in the day.
The centre conducts tours and pottery classes for a fee and can be contacted via their Facebook page through which they display their products.
---
The shop opens seven days a week from 8 am- 5 pm, while production takes place 5 days a week from 8 am- 5 pm.
Closes on 25th – 26th December / 1st – 2nd January
---
Reference: BOPA