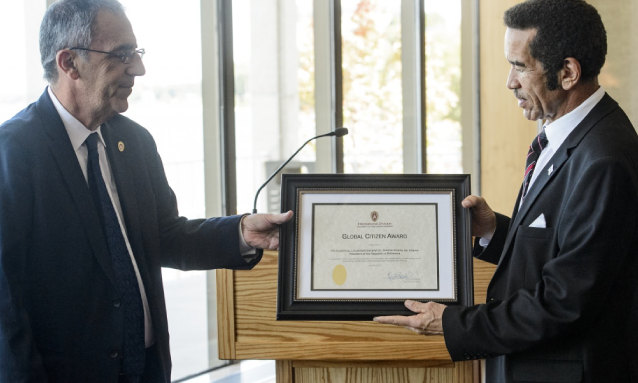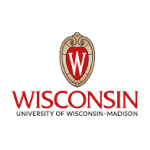 The University of Wisconsin in Madison (US) has awarded President Lt. General Dr Seretse Khama Ian Khama a Global Citizen Award for his conservation efforts.
The president, en route to a state visit to the Republic of Chile recently, visited the University of Wisconsin in Madison, where he participated in a roundtable discussion on conservation and interacted with the Mandela Washington Fellows.
In bestowing the president with the award, the Vice Provost and Dean of UW–Madison's International Division, Guido Podestá, recognised many of Khama's roles in promoting conservation, highlighting Khama's service as a board member for Conservation International and his pivotal role in establishing the Khama Rhino Sanctuary as well as his work with Kalahari Conservation Society.
"President Khama's work continues to inspire in a world where we see more and more how critical it is to preserve the natural resources all around us.

The policies and actions he has taken to introduce sustainable practices to Botswana and neighbouring nations will have a significant impact on the future of Africa," Podestá said.
On accepting the honour, President Khama reaffirmed his commitment to safeguarding Botswana's natural treasures and working to create a culture of sustainability throughout Africa.
"I feel very honoured to be presented with this distinguished award. This recognition is certainly a source of encouragement and motivation," President Khama said.
See more at:
http://international.wisc.edu/presidential-visit-sparks-co…/
In other news…
President Khama to use former president's residence when he steps down
The government this week issued a statement advising the public that when he steps down from office next year, in accordance with his ten-year term as provided for by the Constitution, H.E. the President Lt. General Dr Seretse Khama Ian Khama will be allocated the state-owned residence that was previously occupied by the late Former President, Sir Ketumile Masire. The statement further said this would save the government the expense of constructing a new facility.
Under the current Pensions and Retirement Benefits of former Presidents of Botswana Act, former Presidents are entitled to an official residence and office space provided by the state.
Reference: BOPA, international.wisc.edu
Image source: news.wisc.edu