Dumelang, my name is Onalenna Dube. I'm a 37-year old Motswana and here's my profile.
My full name is Onalenna Diana Dube, 'Onalenna' means 'you are with me'. My mother loved the Princess of Wales; therefore she named me after Princess Diana. Princess Diana was beautiful and I like to think I adopted her looks as well as her name – hahaha. My nickname is Ouna Dee, as Ouna is short for Onalenna and Dee is short for Diana.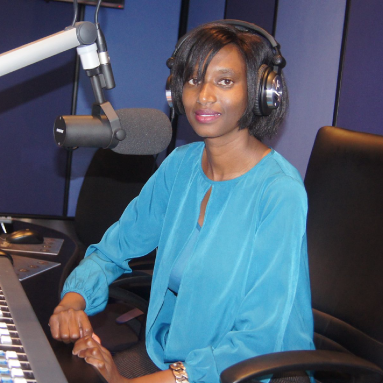 I am a journalist by profession and work for a Gaborone radio station called Duma FM, where I do both news reading and news reporting. I describe myself as being articulate, confident and hard working, always striving to achieve the highest standard possible in any task I am given. I relish challenges and can work under pressure. My greatest strengths are my research, communication and writing skills and the ease with which I relate to most people regardless of their cultural background. People describe me as outgoing; I'm a fun and straightforward person.
I love travelling and discovering new places, as well as reading and singing. A year from now I hope to be studying for an MSc in International Relations and Politics, that's my dream and would definitely want to acquire it.
My Background…
My home village is Bobonong, which is situated in the eastern part of Botswana, I currently live and work in Gaborone.
My village, like all other villages in Botswana, is divided into wards and headed by a Chief who we refer to as Kgosi. Bobonong is a developed village and has all the amenities such as a bank, hospital, schools, administration offices, churches, supermarkets and much more. My village connects people to the famous tourist destinations such as Mashatu Game Reserve, which is located in the same area as Talafana Farms and the Tuli block. It is also near the town Selibe Phikwe and South Africa. Actually, most of my relatives live in South Africa along the Limpopo area and speak Sepedi, Sebirwa or Sotho.
Geographically, the landscape around Bobonong is rocky and has a river called Motloutse River that cuts through it. Just stunning to see. In addition, there are gorgeous lodges and guesthouses within Bobonong as well as other places of entertainment. It's a very serene and quiet place, whereas Gaborone is quite busy compared to village life in Bobonong. Growing up in Botswana is such a great honour and blessing because it's a peaceful country. Unlike other African nations, I have never experienced war or any form of unrest.
Whilst many people have provided me with inspiration, I inspire myself and that helps me believe in what I do. I make improvements based on my shortfalls. Although I try to be confident, people are surprised to know I am naturally shy, which some people in fact, don't believe.
My greatest achievement so far in life is representing Botswana in regional and international platforms such as the SADC (Southern African Development Community) and UNCCC (United Nations Framework Convention on Climate Change).
Botswana…
I'm a proud Motswana because my culture accepts everyone, regardless of the diverse cultural values. Botswana is a beautiful country rich in flora and fauna, which attracts tourists from all over. The country is rich in diamonds and mines the best diamonds in the world. What I believe makes Botswana even more wonderful is the peace and tranquillity that is a fundamental part of our culture.
Botswana is almost perfect, but if wishes were horses I would move the country closer to the sea and give Botswana a coastline so we can have access to the beach. Being landlocked deprives us of that privilege. I have visited Kasane, which is in the Chobe district and is an area that has all the infamous big five and is teeming with many other wild creatures. Another interesting place I often visit is Khawa, which has sand dunes and riding quad bikes there is fantastic! I definitely recommend people try it. I haven't visited Gantsi, but if I were extended an invite, I would not hesitate to go because the area is famed for the best beef in the land (and indeed the region) and abundant game. What can I say, like most of my fellow countrymen, I love meat!! Hahaha.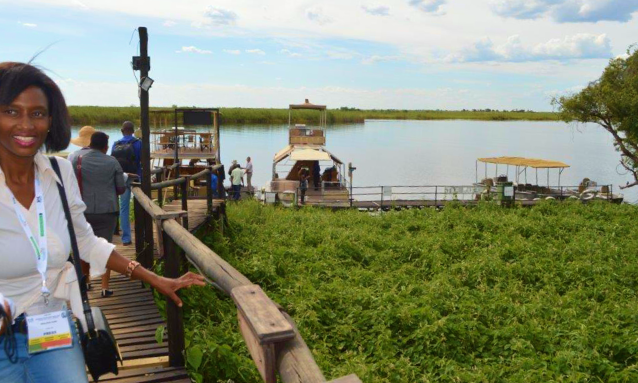 Beyond Botswana, I would love to visit Mauritius. The stunning island of Mauritius is good for recreation with its beautiful shoreline and crystal clear water. I would enjoy tasting new food and it would be interesting to experience a new culture. Speaking of food and my love of meat, I love a traditional dish called Seswaa and bogobe jwa lerotse (there is no English word to use). Seswaa is basically meat that closely resembles pulled meat and bogobe jwa lerotse is basically like stiff porridge made with a type of pumpkin, although some have described it as a melon. However, it's not sweet. The meal is to die for and very popular among the locals.
In 2016 Botswana celebrated its 50th anniversary and since our independence, the country has grown tremendously in terms of developments. However, I think the government should consider issuing licenses for community radio stations; it is one area which is still lagging behind.
YourBotswana…
I discovered YourBotswana through one of the founders, who through a conversation explained what the website (and blogging) is all about. I was riveted and developed this keen interest to find out what the site offers. My first impression is that it is very impressive; in fact, it's astoundingly impressive! I really wanted to be a part of it and be a friend of YourBotswana.
I love the news items and how they are up-to-date and informative, which relates well to Botswana and looking at the blog, you are able to learn more about Botswana and what it has to offer. I also like that it puts little-known Botswana on the map. For me, it's a thumbs up for YourBotswana, so far so good and I wish them all the best developing the site to its greatest potential.
Thanks for reading my profile.