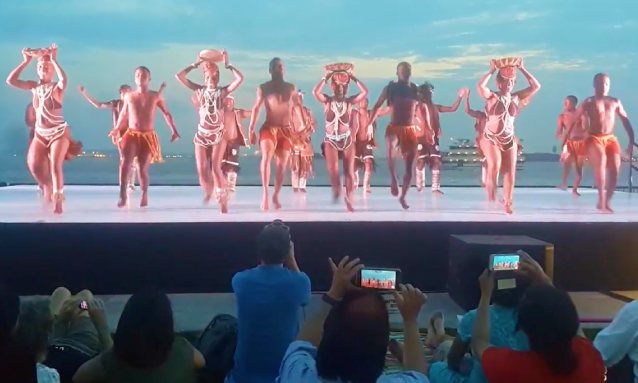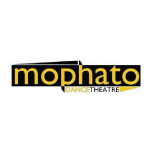 Each year, Battery Dance, an American cultural ambassador as well as dance ensemble, travels to countries underserved by modern dance, finding the best troupes it encounters along the way to bring back for a free outdoor festival across the harbour from the Statue of Liberty.
This year the company brought back Botswana's young Mophato Dance Theatre. Mophato founder Andrew Letso Kola, assisted by a team of music and drama directors created what the Financial Times described as,
"One of those rare works that transform age-old communal ritual into transfixing theatre without diminishing the fervour of the source."
Indeed, Mophato Dance Theatre hoisted the Botswana flag up high, as they received a standing ovation for their highly electrified but rather subdued performance at the Battery Dance International Festival in New York. The applause didn't stop there; as FT went on to run a glowing review of the performance, describing it as 'astounding' and giving it a 5-star rating.
---
"Mophato Dance Theatre, Battery Park, New York-astounding

A simple story is transformed by the Botswanan (sic) Company into a powerful piece"- Financial Times
---
The annual festival, which attracts an audience of around 10 000, was expected to host over 10 countries across the world this year, to connect internationally acclaimed dance companies across the world.
The theme of the expedition was "I love my Botswana, your Botswana, Our Botswana", with the aim of increasing awareness, reducing negative dissonance, producing positive perception & generating interest in Botswana tourism, wildlife and arts industry.
The theme was fashioned to create ownership of Botswana to potential tourists and investors. In an interview with BOPA, Mophato Dance Theatre Marketing and Project Director, Mr Kealeboga Motsumi said Botswana was the only African country invited and the first African country to be honoured with a day that would be covered by the New York Times.
He said that the group would share the stage with some of the best Dance theatres in the world such as Alvin Alley, Martha Graham and Battery Dance.
Motsumi explained that the Battery Dance International Festival is a world renowned dance company that has travelled over 45 countries with their cross cultural program, "Dancing to Connect", as a bilateral cultural engagement tool.
"Its success is validated by public diplomacy offices, the US and international foundations, government agencies and ministries across Europe, Africa, South America and Asia," he said.
He said that the collaboration between the Battery Dance and Mophato started in September 2016. The project was endorsed by the American Embassy Public Affairs Office with the aim of cultivating the 'at-risk' youth in Botswana through dance. Motsumi cited the Botswana Tourism Organization (BTO) and the American Embassy Public Affairs office as their sponsors.
"Mophato commends the Destination Management Offices and Diplomatic Agency for the undying support to create a platform for the arts & cultural industry," he said.
You can view the Mophato Dance Theatre here:
The premise of the piece performed by Mophato Dance Theatre, to which FT attributed, at least in part, the power of the troupe's piece, was simply Pula (Rain): It has not been falling.
Battery Dance Festival – brief background
The company has over 35 years' experience presenting New York City's longest- running public dance festival. Battery Dance consults and advises international arts organisations and presenters on developing their own dance Festivals.
Having presented over 225 dance companies, the Company also provides key linkages to high-quality dance companies and to government officials responsible for programming those companies.
Battery Dance's Festival Development Consultancy is multi-tiered and includes an initial assessment of the viability and need for a festival, followed by building the knowledge and technical capacity of local hosts. This may include board development, strengthening organisational processes and procedures, technical planning and oversight, festival logistics, partnership and sponsorship development, and international dance company participation.
This is undoubtedly yet another coup for Botswana on the world stage. 2017 is well and truly proving to be our year and long may that continue well into the future. We at YourBotswana strongly feel that it's time Botswana shrugged off its reputation for being shy and retiring. Nobody is going to blow our horn, so the time is NOW; we need to surge forth, thrive and soar, and proudly share with the world who we really are. Well done Mophato Dance Theatre on doing just that, way to go!
In spite of all the applause Mophato Dance Theatre received, it's interesting that local opinions on Facebook are split right down the middle. Those left decidedly underwhelmed felt the performance didn't quite reflect Setswana culture and could have been better, while those liked it felt it was just right for the audience.
Admittedly, the performance seemed subdued and weaved what appeared to be contemporary dance into the routine, while the style of singing also seemed to be something akin to the Sesarwa type of singing combined with something I can't quite put my finger on. While not exactly what people at home expected, tit's indisputable that the performance was truly goose bump inducing and had the audience eating right of Mophato Dance Theatre's hands.
No doubt after that performance, many people will have taken to the internet in their droves searching for Botswana! And that's exactly what we want, for the world to sit up and start taking notice. What's your take on Mophato Dance Theatre? Please share your thoughts with YourBotswana.
References: BOPA, batterydance.org, Financial Times
For the full Financial Times review, follow the link: https://www.ft.com/content/ff97072a-83f7-11e7-94e2-c5b903247afd?mhq5j=e1