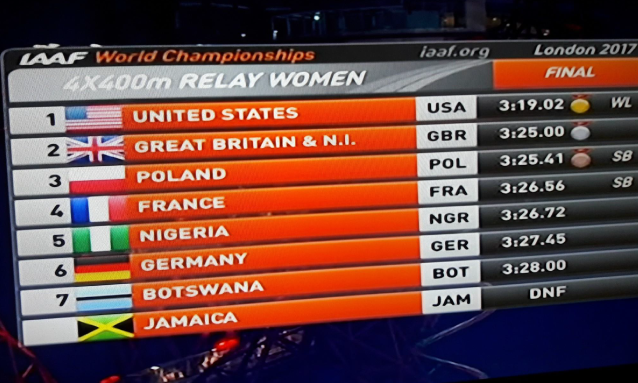 Botswana's hopes for a medal were last night dashed as the women's 4x400m relay team finished in seventh position with a time of 3.28.00. In what proved to be a nail-biting finale the team put in a valiant effort, but in the end, it didn't prove enough.
All things considered, you did your best ladies, well done for all your efforts at the 2017 IAAF world championships. One thing's for sure, this year the world witnessed exactly what Team Botswana is made of. You all showed great potential and well and truly put Botswana on the map. You just keep getting better and better and although you'll return home empty handed, it wasn't for lack of trying. No doubt, you will return better and stronger in future world competitions. Batswana remain proud of you, we at YourBotswana remain proud of you all.
Meanwhile, Team Botswana to undergo counselling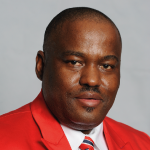 The Assistant Minister of Youth Employment, Sport and Culture Development, Mr Kefentse Mzwinila (pictured) has revealed that the Botswana Athletics Team representing the country at the International Athletics Association Federations (IAAF) world championships in London will undergo counselling following the unfair treatment of Isaac Makwala by IAAF.
Those who've been following events at the games will be aware of the Makwala saga that unfolded in London last week. The Federation, on grounds of ill health, disqualified Makwala from participating in the 200 metres heats and 400 metres finals, which he had qualified for.
Addressing Parliament, Assistant Minster Mzwinila raised concern at Makwala's treatment, describing it as humiliating and unprofessional. He said there was no doubt that Makwala's treatment, a senior athlete within Team Botswana, affected the whole team psychologically.
Mr Mzwinila said as such, all the athletes, in particular Makwala, will continue to receive all the necessary support, especially psychological support. He added that the Botswana National Sports Council, Chief Executive Officer and Chairperson were in London to support the team.
Additionally, he said in accordance with President Lieutenant General Dr Seretse Khama Ian Khama's pledge, Makwala will be awarded a P100,000 incentive usually reserved for athletes who win gold medals at international competitions.
He said the business community, led by the Business Botswana President, had pledged to match or exceed the government's incentive in recognition of Makwala's gallant efforts.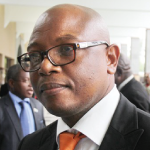 For his part, Francistown South MP, Mr Wynter Mmolotsi (pictured) pleaded with the minister to consider extending the incentive to the rest of Team Botswana. He argued that all the athletes had done the country proud and deserved to be recognised as heroes and heroines. He also appealed to the government to invest in the development of athletes from the grassroots, as it's evident that Botswana has an abundance of gifted athletes.
The 2017 IAAF world championships concluded yesterday.
Reference: BOPA