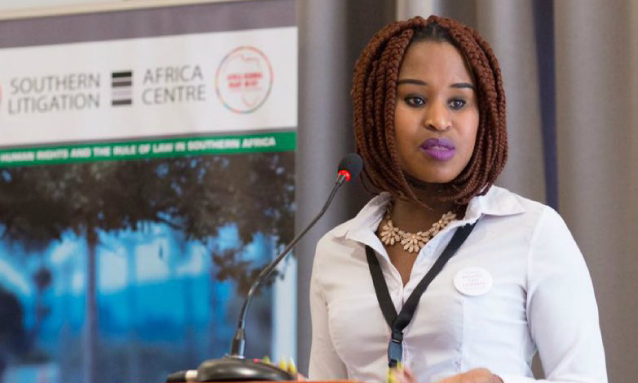 In a case that could force Botswana's conservative society to address the rights of the gay, lesbian and transgender community, a transgender woman who was born male is suing the Botswana government for refusing to legally recognise her as female.
Tshepo Ricki Kgositau, the Executive Director of South African-based Gender Dynamix, an organisation that advocates for the human rights of transgender and gender diverse people, said she has identified herself as a woman a very early age. The case was due to be heard last week but was postponed to December. In court papers, Kgositau asked the High Court to change the gender marker on her identity document from 'male' to 'female'.
She said that the incorrect reflection of her gender on her identity document was causing her emotional distress and increased her vulnerability to abuse and violence. The application includes supporting evidence from her mother, siblings and relatives, as well as psychological and medical evidence to the effect that her "innate gender identity is, and has since an early age, always been female and that her family has embraced her and loved her as a woman".
A conservative nation of 2 million people, Botswana has been reluctant to fully acknowledge the rights of the LGBT community. In 2014, a judge overturned a government ban on a gay rights lobbying group, ruling that the Lesbians, Gays and Bisexuals of Botswana (LEGABIBO) would be allowed to register and campaign for changes to anti-gay legislation. However, it reiterated that it was still illegal to engage in homosexual acts.
---
Below is a video interview of Tshepo Ricki Kgositau eloquently explaining what it's like to be a transgender person in a hostile environment that remains largely ignorant of the true facts:
Video published on Jun 11, 2015
By SABC Digital News
Source: Reuters