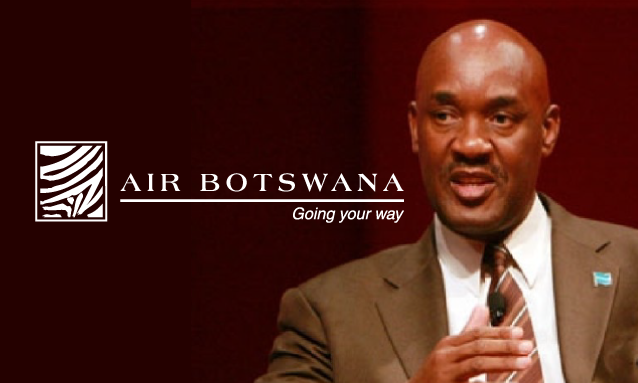 The national carrier, Air Botswana is currently valued at 300-million Pula, including its aircraft and property, says the Minister of Transport and Communications, Kitso Mokaila.
Addressing Parliament recently, the minister said the government is still forging ahead with plans of privatising the national airline, the idea being to turn it into a private company able to raise its own loans.
"The value of Air Botswana today is P300 million looking at its assets being aircraft and property. If we re-fleet, it would have a different value and we should also consider that it has developed capacity on its ability to maintain aircraft repairs. They can become a regional player in this," he said.
Early this year, the minister said about 17 companies expressed interest in buying the ailing national airline with tourism operator, Wilderness Holdings emerging the preferred bidder. Wilderness, however, later withdrew their interest.
Air Botswana has been dogged by financial losses and poor service delivery due to an ageing fleet and high operational costs for quite some time. Last year, the national airline launched a code-sharing partnership with Qatar Airways; a move that chairperson, Tebogo Masire is confident will boost the country and the airline's exposure to the international market.
---
Meanwhile, five airlines have been granted traffic rights into Botswana as follows:
Air Namibia – Windhoek, Gaborone, Durban and Victoria Falls routes
South African Express – Johannesburg – Gaborone route
South African Air Link – Cape Town, Maun, Johannesburg and Gaborone routes
Ethiopian Airlines – Gaborone, Addis Ababa and Victoria Falls routes
According to the minister, the fifth, Fast Jet Airlines was issued with an Air Licence to operate the Harare, Francistown, and Gaborone routes, but has yet to commence operations. Fast Jet Airlines' licence expired on January 17 this year and has not been renewed.
---
Late last year, the national carrier announced it had suspended the Gaborone-Harare route as part of its plans to enhance the scheduled rationalisation exercise for the upcoming summer period. According to Air Botswana's Public Relations Officer, Thabiso Leshoai, the rationalisation was part of the airline's bid to enhance schedule integrity and improve customer experience without compromising its commercial viability. Air Botswana flew the Gaborone-Harare route three times a week.
Reference: Mmegionline