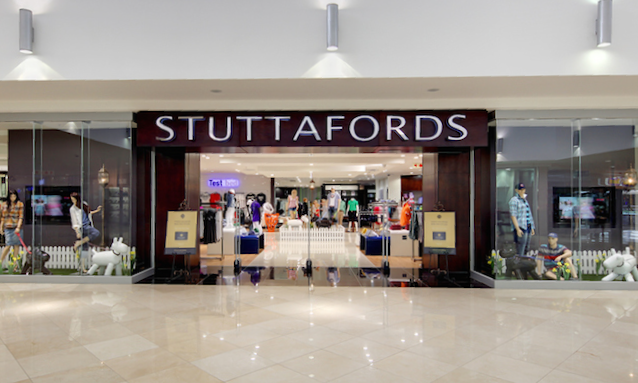 Department store Stuttafords, the 159-year-old "Harrods of South Africa", is closing down, a victim of a global shift to online retail and a domestic economic slump that has put brands such as Ted Baker and Gap beyond its customers' reach.
Mirroring the fortunes of once-mighty department stores in Europe and the United States, the doyenne of the South African high street during apartheid and the two decades since applied for protection from creditors in October. However, attempts to revive its fortunes proved futile and creditors voted in June to wind down the unlisted firm by August. 1, with closing-down sales at its nine stores in South Africa, two in Botswana and one in Namibia.
In its flagship store in Johannesburg's Sandton financial district, piles of naked mannequins lay in heaps next to bare shelves, as the last few bargain hunters picked through trays of heavily discounted perfumes, make-up and clothes.
The end of South African retail history
Samson Rickard Stuttaford opened the first Stuttafords store in Cape Town in 1858, with the vision of creating a Harrods-like department store in what was then Britain's Cape Colony. Its main Cape Town store, opened in 1938, was designed by in-house Harrods architect Louis David Blanc and echoed the British store's famous frontage in London's exclusive Knightsbridge district.
Through various changes of ownership, it never lost its focus on the middle and upper class South African market, despite the economy's failure to recover fully from a deep recession in 2009 sparked by the global financial crisis. Chief Executive Robert Amoils could not be reached for comment but has defended his approach to the tough conditions.
"I believe the path we set was correct," he told business website Fin24. "We ran out of time. The market downturn was so swift, so severe."
John Evans, a lawyer overseeing its closure, said he had received a last-minute approach that could salvage two Johannesburg outlets, in Sandton and Eastgate, which would save the jobs of 300 of the group's 950 staff.
"There's a chance we'll save Sandton and Eastgate. If we do, we should be able to save 300 jobs," he said.
---
Stuttafords closure: YourBotswana View
News of the closure of Stuttafords, in particular the Botswana stores, came as no big surprise to me. The giant fashion retailer is the latest store to take a tumble due in part to the far-reaching recession from which the world is still struggling to recover. Amid the severe lack of sales, among others, it seems even popular brands such as Swedish H&M, Spanish Zara, South African Woolworths and US Macy's are feeling the pinch.
When I first saw the department store, I was really rather ecstatic to see what it had to offer. However, my bubble was soon well and truly burst when I quickly realised I was never going to afford much of anything in the store. I was left scratching my head as to who in Botswana Stuttafords was aimed at because my initial excitement at recognising many UK brands I love was soon quashed by the fantastically eye-popping price tags!
T-shirts going for upwards of 1-500 Pula wasn't exactly how I was looking to spend my hard earned money. Now, anyone who knows me will tell you I love clothes and naturally love shopping. However, I also shop smart because I like to look after the pennies. I quickly concluded Stuttafords was not for me and probably only ever set foot in there 2 more times in as many years and both times never bought a single item.
My amateur reasons as to why Stuttafords failed in Botswana
Failed desperately to gauge its target audience. While Batswana women love to look good and love clothes, they're all tightening the purse strings as money's tight. Many don't earn much (Botswana salaries are some of the worst by any standards), many haven't received a salary increase in almost a decade. So even if they did want to spend, they simply don't have the capacity to do so.
Neglected to consider the might of the Chinese store. Many of us may turn our nose up at the 'tacky' little Chinese stores littering the Botswana high street up and down the country, but in a bid to watch the pennies, many Batswana now unashamedly frequent the humble Chinese store, which they often boast stores very similar items you'll find in the crème de la crème of retailers such as Options, Truthworths and Woolworths. They say the secret is in knowing where to look and what to look for, even reeling off brand equivalents!
Batswana aren't always label bashers. One vital fact that clothing retailers that come into Botswana could do well to bear in mind is that Batswana aren't as big into big designer labels as some shoppers in the developed world can be. Not to be funny, but a lot of the designer brands fly right over their heads. To the Motswana woman, as long as it looks good, she's happy to take it over better quality items that cost ten times more.
The more discerning Motswana knows better than to pay more than they should. The globe has shrunk considerably over the last few decades, meaning more and more people are more world travelled. While some remain oblivious of global trends and big designer brands, others have lived abroad and will know when retailers are trying to pull a fast one over them. Plus with the advent of the internet and social media platforms, it's easy to look up brands to gauge how much you should realistically be paying for various brands.
Batswana are also getting into online shopping because they realise they can get good stuff for a snip of the local prices on the good old world wide web. I'm one of those people, so as soon as I see hideously exaggerated price tags I run very, very fast for the hills. I also take it upon myself to spread the word among my friends, warning them of daylight robbery. Botswana being such a small population, word literally spreads like wildfire.
Don't let's forget the expat community. Some of them may well have the money, but they won't buy at some of the ridiculous prices I see in Botswana, which excludes yet another section of the market.
Taking the Botswana customers for granted, the fastest way to head towards closure. One of the three times I visited Stuttafords was in the run up to Christmas, mainly because I thought the store would be awash with festive season promotions and specials as is the norm elsewhere around the world. A fortnight to go before Christmas, there were NONE whatsoever. I asked the staff if there would be any and they said there'd be 1 or 2 days reserved for the Christmas sale. They couldn't even confirm the dates. I asked them if it was the case in South Africa.
Needless to say, that went down like a lead balloon. What retailers need to start understanding is that loyalty goes both ways. If you don't give your customers any incentive to keep coming back, your precious stock will sit there collecting dust with absolutely no takers.
---
These are my personal views on the matter but which I'm almost certain many retailers will ignore. More like Stuttafords will come and go in the same fashion but I doubt they'll learn in a hurry. I personally feel clothes in Botswana are extortionately priced, that retailers don't do nearly enough to draw customers in. I understand everything's imported, Botswana doesn't have any local factories producing things but for as long the status quo persists, Batswana will continue crossing into neighbouring SA and shop online because it's cheaper and offers better variety.
I mainly shop with my trusty UK online stores from time to time and even with having to pay something to BURS, it works out cheaper. If clothing retailers don't re-think their strategy, I'm afraid they'll soon find the golden goose that was Botswana for so long is no longer available to exploit. I believe the winds of change are already in motion.
Reference: Reuters