Parliament has quashed the motion calling for the establishment of a national employment agency, which was tabled by Gaborone Central MP, Dr Phenyo Butale.
By the end of the debate on the motion, the majority of MPs had overwhelmingly voted against it. The motion requested the government to establish a national employment agency to spearhead job creation and ensure the alignment of education with the needs of the economy.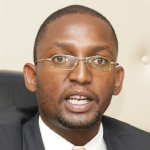 When debating the motion earlier, Gaborone North MP, Mr Haskings Nkaigwa (pictured) had said unemployment was a major cause for concern in Botswana hence the need for parliament to contribute to efforts aimed at fighting it.
To bolster his argument for the motion, MP Nkaigwa highlighted that the agency would level the playing field for job seekers by encouraging equal opportunities, among others. He noted that the agency would also help identify and then bridge the skills gap in the country's economy and job market through the creation of a database of available skills and qualifications. He pointed out that the database would lay in the open the skills possessed by job seekers, thus making it easier for employers to find employees based on their suitability for their various business needs.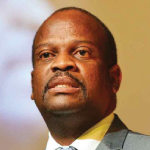 The MP for Thamaga-Kumakwane who is also the minister for Employment, Labour Productivity and Skills Development, Mr Tshenolo Mabeo (pictured) said the motion had been overtaken by events, as his ministry had already set up an employment bureau. Mr Mabeo told Parliament that the bureau was at the moment fully functional; adding that the bureau was currently collecting data from industry to input into its database.
The minister stated that the establishment of the bureau was evidence of the government's commitment towards addressing the high unemployment rate that the country is currently faced with. Presenting the motion a week before, Dr Butale had said despite Botswana having for years been classified as a middle-income country, unemployment was one of the areas at which the country continues to fail.
Dr Butale had argued that the employment agency would help young people's employability, help prepare graduates for the workplace and would also come in handy in matching employers with potential employees.
---
YourBotswana View
I don't know the ins and outs of Dr Butale's idea of an employment agency but it's something that we at YourBotswana have always wondered about, why Botswana doesn't have one. On that basis, if I were one of the lawmakers, Dr Butale would certainly have had my firm vote. However, it's also very interesting to hear Minister Mabeo speak of an imminent tool akin to what Dr Butale was suggesting.
If we're lucky enough to have Rre Mabeo read this article, I would respectfully say first of all, I applaud you for running with this project. Secondly, I would implore that you and your team take the time to benchmark, look to other countries which are better versed in this sort of thing and take away from it what you feel is best suited to our market and its unique issues.
I don't know how much money is being earmarked for this project or just how elaborate it's intended to be, but I hope the idea is to throw the kitchen sink at it because we've reached crisis levels as far as the lack of jobs we're faced with is concerned. I strongly feel that what could work is not just a central employment bureau…employment bureau is such a heavy, stuffy and clunky name! Maybe that would be a good place to start. Let's dispense with our penchant for using all these tired and archaic English words and actually start COMMUNICATING; just strip it right back and keep it clean and simple to something like the employment agency, job centre, something today's job seekers are likely to understand better and warm to.
From there, follow these few steps:
Establish a bunch of branches nationwide. If money is an object, start with a pilot office in Gaborone to test the waters.
Set up touchscreen computer terminals into which prospective employers can remotely feed available vacancies as and when they become available.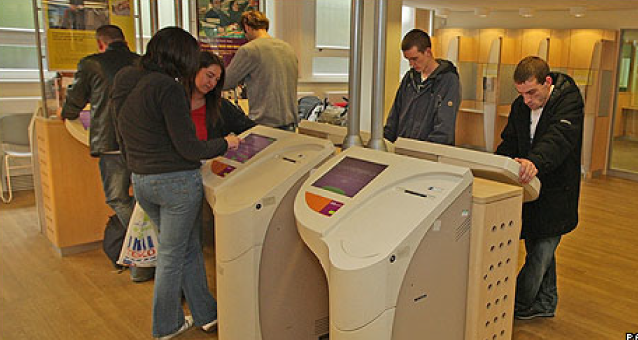 Cut out the middleman and give job seekers the power to come and go as they wish to use these terminals to search for suitable jobs. They know best what they're looking for, the skills they have and what best suits them. This would also guard against widespread talk of favouritism/nepotism, bribery and corruption levelled at the Labour Department and the DPSM etc, as people would have access to the database and can search for and apply for jobs directly with the relevant organisations. This would help them take charge of their own job search and would probably expedite the whole process because they wouldn't be at a third party's mercy, who may very well be a lazy or even bitter and twisted individual whose priority is not to help them.
Install a fast and reliable internet network system to rule out the widespread "system down" that's commonplace in government offices.
Staff the place with a workforce that's skilled at and eager to support job seekers with CV writing, preparing for interviews, using the digital devices, professional conduct. The staff would also be available to generally provide moral support.
Seeing as Botswana 'loves paper' and prospective employees are expected to submit copious amounts of paperwork with each job application (something we need to move away from, but a topic for another day), install computers, photocopiers, scanners etc that job seekers can use freely to apply for various jobs. As shocking as it may be, most applicants can ill afford to do all this as they simply don't have the money.
And voila, you have yourselves a 'job centre' that has the potential to not only survive but also prove useful to job seekers. Having lived abroad for many, many years, I've seen this sort of model work brilliantly and I'm confident it would work in Botswana.
Reference: BOPA
Image source: MISA Botswana