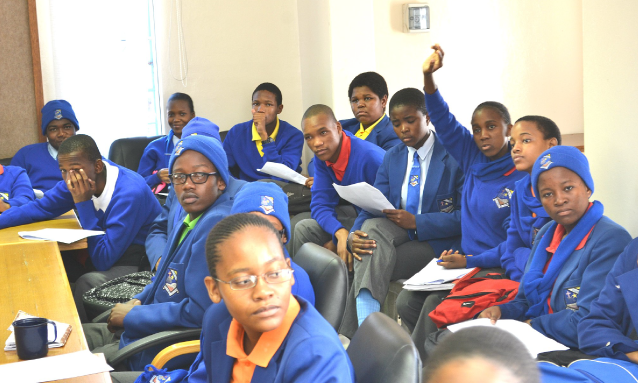 Education authorities have taken the decision to introduce a one-year A-Level equivalent course in an effort to make local education more appealing in terms of international standards as well as to ensure it is comparable to other global qualifications at the same level.
Chief Education Officer in the Ministry of Basic Education, Moses Mengwe told the National Primary School Heads convention this week that the bridging programme would be introduced in "the near future" without divulging any details regarding commencement. The decision, he explained is in line with the National Curriculum and Qualifications Framework currently under design and nearing completion.
"Internationally, one is required to do A-levels or its equivalent as a prerequisite for entry into the tertiary level. For a long time the bridging programme has been the missing link in the local system where after completion of the Botswana General Certificate of Secondary Education, learners who wish to enrol with universities and colleges beyond our borders are forced to spend a year of studies doing that level," Mengwe said.
He did not however, expand on what the admission criteria for A-Levels would be except that the programme would cater for learners who show "aptitude and interest". Currently, A-levels and equivalent programmes are only offered by private schools in the country.
Following the roll out of the Top Achievers Scholarship in 2009, which launched with the initial cohort of 19 students being placed in a number of universities in England, Australia and the United States, the government had to dig deep to finance bridging courses. Qualifying learners awarded the prestigious scholarship were placed in local private institutions for A-Levels, International Baccalaureate or equivalent.
Additionally, Mengwe said authorities are considering making Science a compulsory subject only up to Junior Certificate Level, from which point learners would have the liberty to pursue various pathways of their choice.
"It does not make sense to make science a compulsory subject at senior school level when 80% of learners end up failing the subject and are disinterested, yet there are other subjects they are good at and passionate about that they could have pursued," Mengwe said.
He further noted that there are also plans to restructure higher education,
"With 32 senior secondary schools across the country, higher secondary education would be restructured such that there are specialised schools whose mandate would be offering specialised areas and sports.
There will be a comprehensive school which will be the typical large institution offering all pathways including a brigade and the others will be technical and professional studies where a variety of programmes and technical fields would be offered," he explained.
At present, Mengwe said six task teams have been appointed to look at the envisioned senior secondary education structures.
---
YourBotswana View
I think most people will agree that Botswana's education system has needed a serious facelift for quite a while now, as it's not been yielding the desired results for quite some time. The tweaks that have been made to the system over the years have proven futile in upping the standards of education in Botswana and have in fact, seen results plummet to an all-time low year in year out. We can only applaud the authorities for these planned developments, which while seemingly fantastic will only pay equally fantastic dividends if implemented and implemented well. We can only hope the authorities do not simply pay lip service to these planned changes. It's also our hope that it will not take several years before these changes come to fruition. Only time will tell.
Reference: mmegionline.bw
Image By TheBeastdot