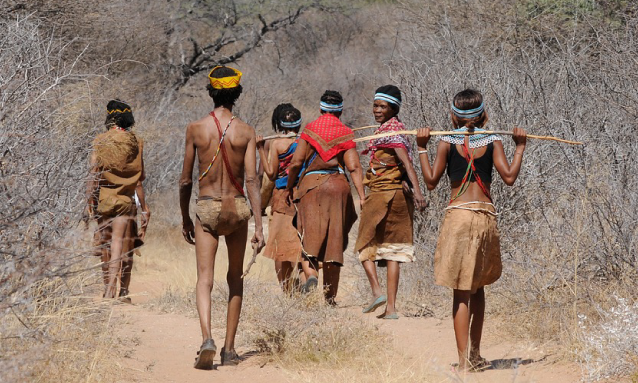 This week the President Lt. General Dr Seretse Khama Ian Khama had a meeting with Central Kgalagadi community activist, Roy Sesana at the Office of the President. The meeting was a follow up of another of their previous meetings and this latest exchange was aimed at giving Mr Sesana the opportunity to update the president on the progress made on the ongoing Community Trust initiatives designed to empower communities living both in and adjacent to the Central Kalahari Game Reserve. The meeting was also a platform through which Mr Sesana could air his concerns.
The Permanent Secretaries of the Ministries of Environment, Natural Resources, Conservation and Tourism and Local Government and Rural Development are among those who attended the meeting. During the meeting, Mr Sesana thanked the President for his continued support for stakeholder efforts to ensure the success of the Community Trust initiatives.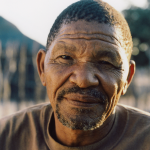 Who is Roy Sesana?
Roy Sesana (pictured) is a San activist who is known for fighting for the rights of the Basarwa of Botswana. In 1991, he co-founded the First People of Kalahari (FPK) with John Hardbattle. FPK seeks to promote the San's traditional way of life as well as to protect the natural habitat.
In 2002, the First People of the Kalahari took the Government of Botswana to court, seeking the right for the relocated people to return to the Kalahari Central Kalahari Game Reserve. The court case attracted substantial international attention. On December 13, 2006, Botswana's High Court ruled in the Bushmen's favour, stating that the evictions were unlawful and unconstitutional.
In December 2005, Roy Sesana received the Right Livelihood Award for "resolute resistance against eviction from their ancestral lands, and for upholding the right to their traditional way of life."
Reference: https://en.wikipedia.org/wiki, BOPA
Image source: hbieser