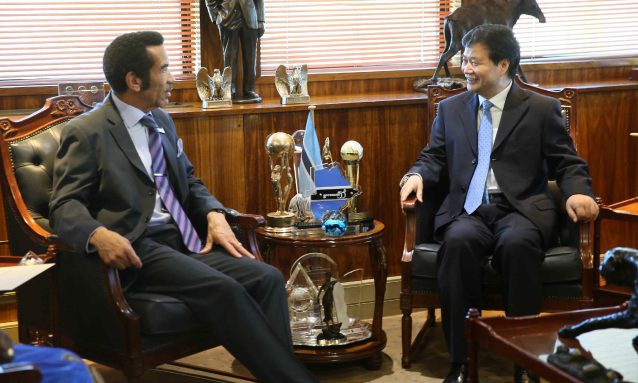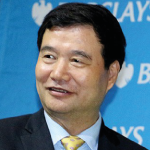 Chinese envoy to Botswana, Dr Zhao Yanbo (pictured) has underscored the significant and strategic partnership between China and Botswana. Speaking about his role as an ambassador during a Chinese Embassy open day, cultural exchange and tour of the embassy by pupils from Saint Gabriel Primary School from Serowe and Kubung Primary School from Maun, Dr Yanbo said his country continues to assist Botswana to improve the livelihood of its people.
The Chinese Government adopted Kubung Primary School under the Adopt-A-School initiative and its pupils were on a visit to the ambassador's residence.
To elaborate, he said every year the Chinese government sponsors sixty Batswana students under the Chinese Government Scholarship to study in China and also encourages the students to study hard in order to benefit from the scholarships in the future.
"If you can study in China, you will know the world and serve Botswana better," he said.
Dr Yanbo spoke of Botswana and China's firm economic cooperation, noting that this year China donated US$1 million to Botswana as emergency aid in the aftermath of Cyclone Dineo. He highlighted that his role as ambassador entails promoting friendship, investment and trade relations between the two countries and their people. Dr Yanbo said Botswana and China have strategic projects such as the North-South Water Career Project, while the cultural exchange between the two countries continues to solidify the firm relationship the two countries shared.
Reference: BOPA
Image source: Embassy of the People's Republic of China in the Republic of Botswana