This week saw Botswana's national Under-21 netball side, Dinaletsana fail to advance to the quarter finals at the ongoing 2017 Netball World Youth Cup. The team needed a favour from African counterparts Uganda, who lost 44-39 to Jamaica. But it wasn't for lack of trying, as the plucky team played with all they had up to that point. Sadly, it proved far from enough, as Dinaletsana were knocked out on goal ratio.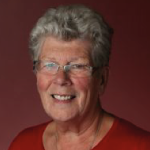 Speaking to the press after the game, International Netball Federation (INF) Technical Officer, Liz Broomhead (pictured) revealed that in a tournament of this nature when teams are locked on points, goal ratio is used to decide the standings.
Broomhead explained;
"Within this pool, we have three teams with six points. As per the rules, in the event that two teams draw their match or more than two teams have the same number of points; then the goal ratio would decide the standings. That goal ratio is determined by goals divided by goals conceded. Jamaica would be placed second with a ratio of 1.5, while Botswana with 1.33 would be third."
During the fateful game that spelt the end of the road for Dinaletsana; the Ugandan side, which had already qualified for the quarter finals, kept all their players on the bench. The team did not show any signs of urgency as Jamaica controlled the game. After the final whistle, the crowd went wild but was stunned to learn that their side had failed to reach the quarter finals stage for the second consecutive attempt.
While this was a serious blow for the Botswana side and the girls were naturally upset, they deserve a pat on the back for continuing to put in a valiant effort even knowing they can't go on to win. We at YourBotswana are proud of you and applaud you for your performance. While it must be doubly hard to be the hosts as well as to lose on home ground, you can walk away graciously knowing you gave it your all.
The games conclude today. May the best team win.
Reference: MmegiOnline