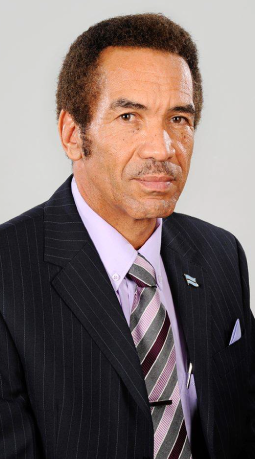 We note once more, with deep concern and great disappointment that certain media houses, especially the Business Weekly, Botswana Gazette and the Sunday Standard have turned it into a hobby to vilify President Khama through the publishing of unsubstantiated stories, especially where they claim that he is the principal part of the procurement process of the Botswana Defence Force and related elements.
This office wishes to state for the record that this country has a very clear track record of good governance, transparency and respect for rule of law. Procurement processes are therefore governed by inter alia, the PPADB Act, which was promulgated by Parliament. This Office and His Excellency have never, at any point breached these regulatory procedures. We therefore find it very unfortunate and irresponsible that some newspapers and political leaders knowingly attempt to mislead members of the public through some of these false and deceptive stories.
We view these articles, like the recent The Business Weekly (June 23, 2017) Front page story titled "Revealed; Yet another Arms deal" as yet other attempts (sic) to besmirch the good name of His Excellency the President through printing stories that are devoid of truth.
We wish to state that if anybody has any shred of evidence pertaining to some of these stories, they should bring the proof and put it on record, otherwise people are tired of fictional tales (mainane). If there are purchases or favours that were thereafter given to the President as is claimed, we would then go to our Banks and other relevant bodies pertaining to importation to prove that indeed these are private items for an individual, which were fully paid for.
We look forward to a time when some of these publishing entities will report fact, as a mature and responsible press is expected to and not abuse the democratic principle of Freedom of Press, which interestingly they continue to enjoy in a democratic Botswana. Political (sic) posturing and maligning the President, for whatever reason, be it catchy headlines, or sellable stories whilst perhaps making commercial sense, does not bode well for a mirror representation of local journalism.
It is obvious that they are trying to sell their newspapers through sensational headlines. It is our considered view that they should have some moral values that are in consonance with (the) ethical code of this noble profession. It (sic) very unfortunate that there is pursuance of such untruths within the public domain. This Office wishes to underscore that in the public interest, it might prove judicious that stories should be informed by appropriately sourced facts, taking into consideration that we should be principled in this light.
The President's private office