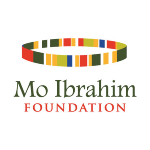 Ndapiwa Segole is one of the three lucky candidates chosen for this year's Mo Ibrahim Foundation Fellows Program aimed at mentoring future African Leaders.
The trio, chosen from a pool of over 2,000 applicants, will take up posts in three multi-national organisations and benefit from direct mentorship of their current leaders. Through the annual fellowship programme, the Mo Ibrahim Foundation seeks to deepen and broaden their growing network, which continues to contribute its skills and learning to a better Africa. Through the Fellowship, the selected candidates have the option of working in the executive offices of one of the African Development Bank (Abidjan), the UN Economic Commission for Africa (Addis Ababa) or the International Trade Centre (Geneva).
"Aspiring young leaders need to explore and realise their leadership potential regardless of where and how they have started.

I am beyond humbled to be the first public servant to ever join UNECA as a Mo Ibrahim Fellow. We all have an equal chance of making it in life. Whatever you set your mind to; go all out to achieve it, otherwise why start what you can't finish? Make use of every opportunity presented to you to learn and grow, both personally and professionally. Set yourself apart from the rest, have a high intellectual curiosity and service oriented humility." – Segole, by way of inspiring others.
Segole's fellowship is in Ethiopia with the United Nations Economic Commission for Africa. She said the fellowship programme presents an opportunity for her to gain a better and broader understanding of Africa's socio-economic development challenges and how they can be tackled. She further said she looks forward to being mentored by the highest office of an inter-governmental organisation as well as exposure to impact leadership.
Segole, who is from Makobo village in the Tutume Sub-District, applied for the fellowship program last August and received confirmation of her place this May. Her fellowship program will run for twelve months.
Reference: BOPA