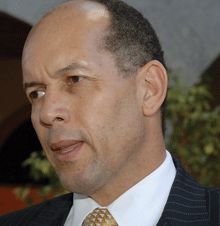 The Minister of Environment Natural Resources Conservation and Tourism, Tshekedi Khama, has emphasised the country's commitment to its anti-poaching policies and hunting ban.
"I am not going to be apologetic on the country's anti-poaching policy," Khama said.
Three years after the hunting ban was initially introduced, Minister Khama said Botswana's hunting ban has already proven to aid the conservation of endangered species. Mr Khama made that assertion after the recent Race for Rhinos event in Sowa last week.
He further said Botswana is committed to creating a safe haven for animals for the benefit of future generations. Mr Khama revealed that the government is funding the acquisition of additional anti-poaching aircraft and plans to buy three additional helicopters. Additionally, Minister Khama said events such as the Race for Rhinos help in disseminating information to communities in pristine wildlife areas on keeping animals safe.
Reference: tourismupdate.co.za