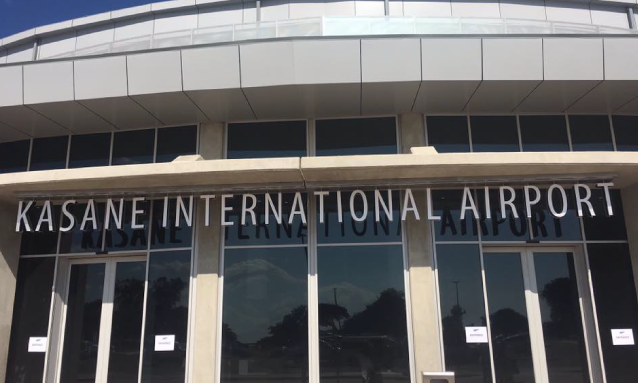 The new Kasane International Airport terminal this week opened its doors following the completion of the first phase of the project aimed at giving the airport a much-needed facelift. Passengers will heave a huge sigh of relief, as the revamp means the new airport will be considerably less congested.
A press release from Civil Aviation Authority of Botswana-CAAB highlights that the new terminal building measures 7 800 square metres compared to the original one, which measured 1,300 square metres.
The new terminal will enable the airport to handle more international flights. Prior to the new terminal building being renovated, the runway was extended from two kilometres to three kilometres and widened from 30-45 metres to cater for larger aircraft. The renovation also included construction of a new terminal building and an air traffic control tower. It is envisaged that the refurbished terminal building will accommodate 673,000 passengers per annum by 2030. Kasane International Airport is the gateway to the world-renowned Chobe National Park.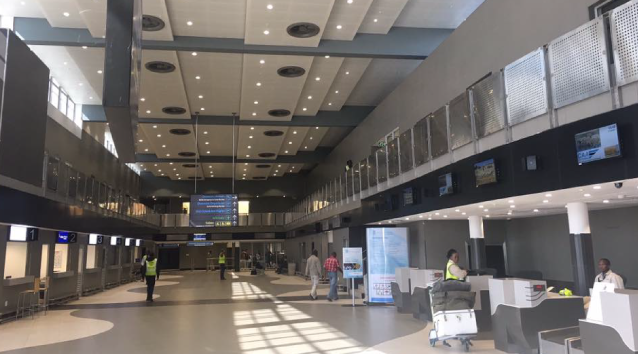 Head of Public Affairs (Manager, Public Affairs, Civil Aviation Authority of Botswana), Modipe Nkwe confirmed through a press release that from June 2, Kasane Airport operations would move to the new building. The partial completion of the Kasane International Airport project, gateway to one of Botswana's most visited tourism regions, is the government's continued drive to provide improved infrastructure to meet passenger demands. The next phase of construction involves the blending and refurbishment of the existing terminal and other buildings and is due for completion this November. The offices and storage areas are still under construction, while space for shops and restaurants is still in development.
The revamped airport opened its doors for the first time on the 27th June. Airlink flight SA 8306 touched down from Johannesburg around 13:35, as guests were ushered across the apron for a short walk towards the entrance of the state of the art facility.
Travellers onboard the flight reportedly said their arrival went smoothly. Huge, tinted glass panels look out over the runway as you enter the main international arrivals terminal and the stylish design runs through the whole interior. Feedback from the just landed passengers indicated immigration procedures went swiftly and there was virtually no wait time for their bags at the baggage carousel.
The specific dates have yet to be confirmed, but Kasane Airport authorities have said they expect the official opening to be around October this year. The upgrade is part of Botswana's plan to turn Kasane into a regionally competitive tourist hub. For years, aviation and connectivity have been the weak link in the tourism value chain. Kasane International Airport's facelift is expected to change all that as well as boost the local tourism sector.
Reference: tam.co.za, caab.co.bw, BOPA
Images: Sense of Africa, Botswana