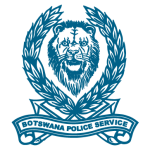 An arrest has been made in the sexual assault incident that went viral on Facebook, in which a young woman was stripped naked at the Gaborone Bus Rank last month.
A group of grown up men and women stripped naked, insulted and mocked the woman, while in typical modern day fashion, some recorded the unfortunate incident. In an interview with Mmegi, Borakanelo Police Station Commander, Superintendent Mothusi Phadi confirmed that they have arrested five men, who are yet to appear in court.
"Following the information we gathered during the investigations, we managed to identify five men, who were arrested and later released. Investigations on the matter are still ongoing and the suspects are yet to appear before court," Phadi said.
Phadi disclosed that one of the suspects has confessed to the offence and is due to be brought before the judiciary officer for a confession statement.
"We are still waiting for the date for the judiciary officer to record a confession statement from him. Following this, an arraignment of the suspects will be made because the victim has opened an assault case against them," Phadi explained.
He stated that the suspects are facing an indecent assault offense of Section 146 (3) of the Penal Code which states that, 'Whoever, intending to insult the modesty of any woman, utters any words, makes any sound or gesture or exhibits any object intending that such word or sound shall be heard, or that such gesture or object shall be seen by such woman or intrude upon the privacy of such woman is guilty of an offense and liable to imprisonment of a term not exceeding one year.'
Phadi said that this should be a wake-up call to men, for them to reflect on themselves and learn to respect women. He said despite having acted in that vile behaviour, those men are brothers, fathers and husbands to some women, hence the need to learn to appreciate and respect women even if not related to them in any way. Phadi called on women to consider wearing clothes that will appear appropriate in other people's eyes despite having the right to wear what they want. He said that doing so would help curb unnecessary offences, citing the Bus Rank incident as an example and more serious offences like rape.
"Even if women can dress in a manner that disturbs other people, I plead with men to consider giving them advice in a calm manner rather than violating their rights because doing so is against the law," he said.
The video went viral on Facebook a day after the incident, with Batswana despite their gender, the country's leadership and gender advocacy organisations releasing statements condemning what transpired. Gender advocacy organisations called for the law to be enforced following the country's signing of the SADC protocol on gender and development that reflects the country's commitment to fighting all forms of discrimination.
---
YourBotswana View
This is no doubt a victory for the women of Botswana and indeed the whole world. While the incident split the nation straight down the middle, at the end of the day we all live in a free world. Whether someone dresses in a manner that you deem inappropriate, it really has nothing to with anybody but that person. The self-righteous manner in which some men impose their ideals on women in this country has to stop.
This vile behaviour needs to be nipped in the bud before it takes us right back to the time when Batswana women going through the Bus Rank lived in fear of being harassed and belittled whenever the mobs of horrible men felt it necessary. It's high time this psychology and mob justice mentality that has been rampant for too long stopped. It's about high time these men felt the long arm of the law and get their just desserts. We can only hope that the latest arrests will bring to an end the awful harassment of women at the Bus Rank before something a lot more tragic happens.
Reference: Mmegi Online