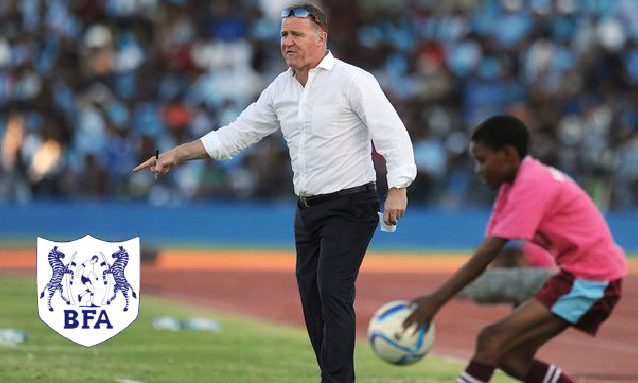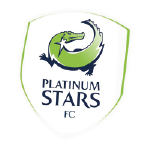 This week saw Botswana's senior national team coach, Peter Butler part ways with the Botswana Football Association –BFA, provoking very mixed reactions. While some felt he was good riddance, many felt the Brit leaving was a massive loss to Botswana's fledgeling football. The English coach, to be replaced by Oris Radipotsane as interim coach of the national team, The Zebras, is to be announced as the Head Coach of South Africa's elite ABSA Premiership side, Platinum Stars.
The BFA released the following statement on their official website.
"The Botswana Football Association wishes to inform members of the media and public that after a consultative meeting between the leadership of the Association and senior national team coach, Peter James Butler this afternoon, the Association and Mr Butler have agreed to amicably part ways.

Peter joined the Association in 2014 and has served this country to the best of his abilities in the capacity of head coach of the zebras. We are grateful to Peter for his service and time, we wish him well in his future endeavours.

Mr Oris Boyo Radipotsane will step up from his role as assistant coach to head coach in the interim and will lead The Zebras to the COSAFA Senior Challenge schedule from June 25-July 09 2017. We hope coach Boyo will be afforded the respect and support he deserves as The Zebras coach."
It is widely believed Butler may well let some players he is inheriting at Platinum Stars go to make room for some of the locals he groomed at the national team. Given his passion and eagerness to groom and promote youthful players within the Zebras team, it is believed that Butler will likely take with him some of the youthful players he used in his squad such as the AS Vita of Democratic Republic of Congo (DRC) based striker Onkabetse Makgantai. There is also Omaatla Kebatho, the hard running striker of Orapa United, the lanky striker Thabang Sesinyi of Jwaneng Galaxy as well as other equally talented players that Butler has worked with for some time now in the Zebras camp.
Platinum Stars allows a maximum of five foreign players.
Avid football fan, Andrew 'Druzah' Modo of Molapowabojang said in an interview that the coach's departure could be a blessing in disguise for most of the youthful talent he loved working with.
"He really worked well with these young players and believed so much in them, it would not be surprising if he took two or three players with him to his new side," he noted.
Modo said Butler had such a cordial relationship with the players he even made time to return to bid them good-bye before departing for South Africa. Butler's departure from The Zebras might, therefore, serve the country far better than when he served as The Zebras coach, during which time he struggled to win any major cup for the nation.
Reference: africanfootball.com
Image source: Daily Mail