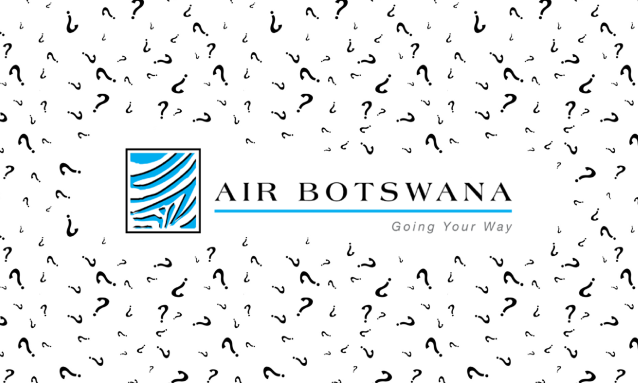 Following the controversy around the possible takeover of Air Botswana by luxury safari tour operator, Wilderness Safaris, the Minister of Transport and Communications, Mr Kitso Mokaila addressed a press briefing this week, during which he reiterated the plans for privatisation are underway.
Perhaps realising that the negative publicity could well harm its stellar reputation worldwide, Wilderness pulled out of the bidding war for the ailing state-owned Air Botswana. Speaking at the press briefing broadcast live via state-owned BTV on June 13, Mr Mokaila said the Ministry had shortlisted two companies out of the 17 that showed interest in buying the national flag carrier. He confirmed the media reports that there was indeed a directive to partner with Wilderness Safaris, all the while observing the right procedures that would result in the privatisation of Air Botswana.
He said the Ministry was working on the modalities of the shareholding of Air Botswana, as the government could no longer assist with funding.
"We had submitted only two names; being Wilderness Safaris and South Africa's Comair and eventually settled on Wilderness Safaris, as they had presented a proposal we liked. But they ended up pulling back during the negotiation process due to controversies surrounding the issue peddled by some media houses," said the minister.
Minister Mokaila (pictured right) explained that they wanted Air Botswana to stand on its own and make a profit rather than making losses and depending heavily on the government. He also stated that there were certain procedures that had to be followed in order for Air Botswana to be privatised, adding that with or without Wilderness Safaris, Air Botswana would still be privatised. He further explained that the Ministry had to first look for potential partners, then hand over the privatisation process to the Public Enterprises Evaluation & Privatisation Agency (PEEPA).
On other issues, Minister Mokaila explained that government had set aside 202- million Pula to be used in renovating roads and another 572 – million Pula to be allocated to the Ministry of Local Government and Rural Development to fix roads damaged during the heavy downpours brought about by Cyclone Dineo. He further stated that priority of the roads being repaired would be determined based on their economic value, adding that bad roads would get first priority in the renovation process.
On the recent Wannacry virus threats, Minister Mokaila explained that they had not caused any adverse damage beyond some internet servers being down and temporarily interrupting some sectors. He said the Ministry was working on upgrading their Microsoft server with the hope that it would put to an end frequent system failures in government offices.
Mr Mokaila further revealed that the Botswana Communications Regulatory Authority- BOCRA would reduce data charges, as they had released a statement confirming so.
Reference: BOPA