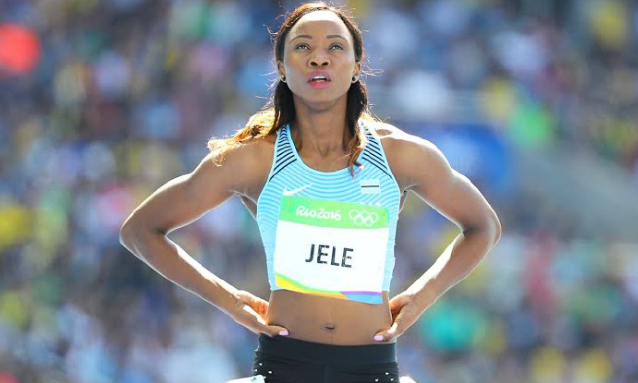 Botswana's Lydia Jele has become the latest local athlete to snag a sponsorship deal with American sportswear giant, Nike.
The 400-metre runner joins a growing list of Batswana athletes who have caught the eye of the American multinational corporation; Baboloki Thebe, Karabo Sibanda, Isaac Makwala and Nijel Amos. In a clear vote of confidence for Batswana athletes, Nike one went further and recently signed a five-year deal with Botswana Athletics Association (BAA). The deal has come at an opportune time for BAA following a five-year dry spell of no technical sponsorship deal offers after its deal with Puma expired.
Jele, who is currently in Italy, said she was happy to have finally managed to strike a sponsorship deal with a leading sportswear brand.
"To be honest, it is an exciting time for me in my athletic career because I have always loved the Nike brand," she said enthusiastically in an interview with BOPA recently.
She said the deal with Nike meant the sports brand would provide her with training apparel and kit. She said the deal runs until 2020, and is subject to renewal, adding that she intends to represent Botswana well and Nike with dignity.
Jele, who is managed by South Africa-based, Peet van Zyl, said she would now be able to focus more on her training and competing without the stress of worrying about where she would get money for her training attire like before.
Her coach, Justice Dipeba said it was fantastic that the athletes were finally managing to get support from such reputable companies as Nike.
"At the moment, Nike still wants to see what she can do on track so they can sign an even bigger deal," Dipeba said.
Reference: BOPA
Image source: mormonolympians.org