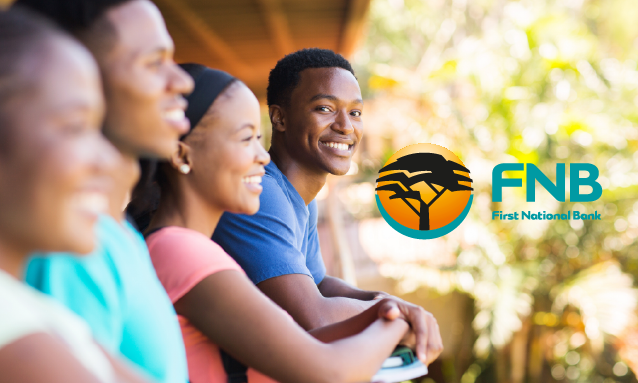 The First National Bank Botswana (FNBB) Chief Executive Officer, Steven Bogatsu has called on leaders in various sectors and industries to rally behind the youth by giving them guidance where necessary and helping them to grow their business ideas.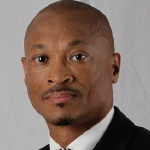 Speaking at 2nd Annual Youth Business Expo 2017 awards dinner, Mr Steven Bogatsu (pictured right) said the youth constitute 90 percent of Botswana's population, a clear indication that they are the future leaders.
"We need to come together as a community to support these young people by sharing our experiences with them to help them grow. On behalf of the FNBB management team, I commit that FNB will mentor a minimum of 10 businesses as identified by the Ministry of Youth Empowerment, Sport and Culture Development (MYSC)," he said.
Mr Bogatsu further said he had given his team that challenge and they, in turn, embraced it fully. Mr Bogatsu said the Youth Business Expo was a brilliant platform for Botswana's youth and hailed MYSC for such an initiative. He noted that through his interactions with the MYSC minister, Mr Thapelo Olopeng, it was clear just how passionate he is about developing the youth and that the success of the Youth Business Expo was a testimony to the minister's hard work and passion for youth empowerment. He said he felt privileged to be part of a movement geared towards building and sustaining entrepreneurship in Botswana, particularly at a time when the business environment was facing many challenges, especially small businesses.
"The journey of an entrepreneur is not easy. It is full of challenges, but the beauty is that these challenges can be tackled," he said.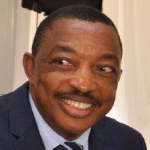 The star of the night was Gaotlhokwe Seloma, who was honoured with the Minister's Award, fittingly presented to him by Minister Olopeng (pictured right). He walked away with a cash prize of P25 000. Mr Olopeng said last year they had 224 exhibitors, while this year that figure rose to 300.
"I want to thank all the sponsors who have come on board to help us with this initiative. I want to encourage and implore more sponsors to come on board and forge new partnerships," he said.
Other winners on the night included:
Wadisigo Farm for Agriculture Production
Aeronautical Solutions for Science and Technology
Goldwave Travel for Tourism
Laedy P Organics for Manufacturing
Seatbelts and Open Spaces for Environmental Conservation
Norg Cosmetics for Creative Arts
Maungo Craft for Food Processing
Great Ant for Consultancy Services
HighGrade Technologies for Professional Services
Nobody who won an award walked away empty handed, as each category winner received P15 000, while second and third runners-up pocketed P10 000 and P5 000 respectively.
Meanwhile…
President Lt Gen. Dr Seretse Khama Ian Khama had earlier taken time out of his busy schedule to tour stalls at the Youth Business Expo in Gaborone.
After touring the stalls, President Khama applauded the young people for contributing their time and talent to enrich not only their own lives but also the lives of those with whom they come into contact.
"The diversity of creativity the Botswana youth have is amazing," he said, noting that it was gratifying to see that a lot of the youth were making something of themselves.
President Khama said although Botswana has a small population, there is the potential to market their products locally and even abroad. He encouraged the youth to keep up the good work, saying the government is always willing to assist them. The President was accompanied by the Minister of Youth Empowerment, Sports and Culture Development, Mr Thapelo Olopeng and the Specially Elected Member of Parliament, Ms Bogolo Kenewendo.
The Youth Business Expo, which started on the 28th May and concluded on the 4th June, was held under the theme "Where Young People Strive for Success".
Reference: BOPA