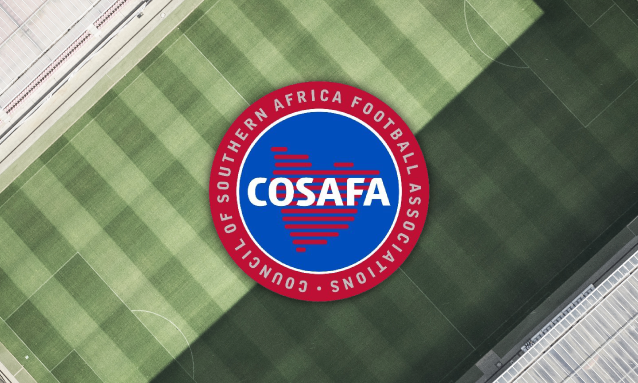 Retired football match official, Colonel Edwin Senai has been appointed vice chairperson of the Council of Southern African Football Association (COSAFA)'s newly formed referee's committee.
The committee, which comprises five members, is chaired by the Mozambique Football Association president, Alberto Junior Simango in accordance with FIFA guidelines; with four other members from Swaziland, Angola, Mauritius and Botswana. Colonel Senai explained in an interview with BOPA recently, that their roles as committee members is to primarily advice the COSAFA executive committee on all refereeing matters, assist in the training of referees directly or with the help of the national association and present views, make recommendations and facilitate the progress of refereeing matters to the executive committee, among others.
Quizzed on how his appointment is going to benefit football in Botswana, the 2000 Botswana National Sports Council (BNSC) referee/ umpire of the year (2000) said that he would seek to interact directly with officials of repute from other countries and learn about how they go about improving the refereeing in their respective countries. He also said he would try to solicit top class officials and instructors to come and conduct training courses in Botswana.
He counts among his accolades officiating the 1998 Coca Cola final, the South Africa against Zambia game during Nelson Mandela's first inauguration and South Africa's first FIFA international game against Nigeria in 1994.
Colonel Senai, who has been a Futuro III technical association member since he retired from refereeing, said refereeing has become a career option through which people can make a living because it now pays a lot better than it used to.
Meanwhile, Botswana Football Association (BFA) has expressed its elation at Colonel Senai's appointment. BFA spokesperson, Tumo Mpatane said in an interview that this marked a milestone in the association's history and that it was humbling them for the continent to have finally taken notice of Botswana's talent.
He also highlighted that the appointment further demonstrates Africa's trust confidence in Botswana's of character as far as match officiating is concerned.
"Colonel Senai is one of our top officials and instructors and the fact that the continent and the COSAFA region recognises us is humbling and delighting.

His experience in the region will rub off onto the young referees. Whatever experience he gains internationally, he can impart to our local referees and help grow them," concluded Mpatane.
Reference: BOPA