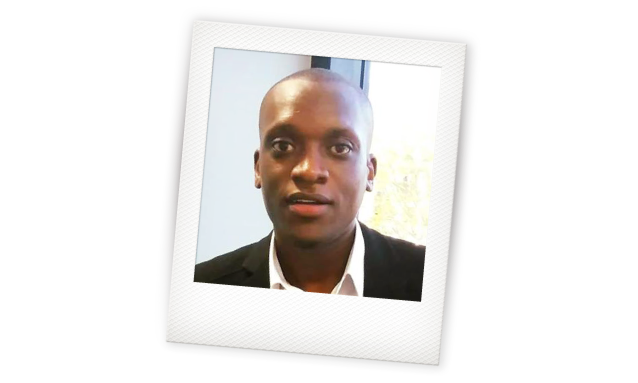 Dumelang, my name is Mompoloki Makwana. I'm a 25 years old Motswana and here's my profile.
My Setswana name 'Mompoloki' means 'my saviour". My mother's first-born sadly passed away, so when I was born, she said 'this is the one who will take care of me' hence my saviour, that's how the name came about.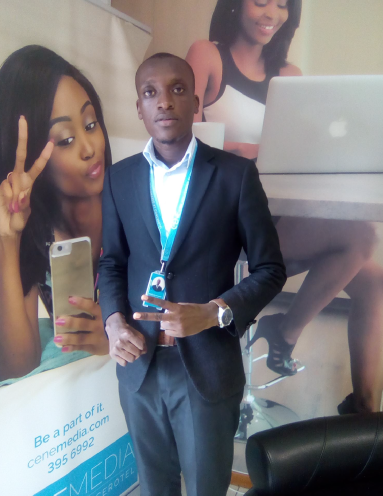 I'm a Sales Executive at CENE Media, a global telecommunications company operating out of Australia with offices in Botswana and Zambia. CENE Media arrived in Botswana in 2016 with the objective of offering first class Internet services and as such provides faster, reliable and cost-effective Internet for both the residential and business market.
I would describe myself as motivated, a community role player, a go-getter, someone who has the desire to see others become who they really want to be. I enjoy empowering and helping others and seeing them achieve what they want to achieve in life. I believe that given the chance, everyone can play a role in empowering others in their community. I am a hard worker and results – oriented individual who doesn't take no for an answer. Most people describe me as a great speaker, role player and a dedicated person with the zeal to empower others.
I love travelling and meeting new people; it gives me a sense of belonging to a global community. I've travelled to Germany, Sweden and Finland and these experiences opened my mind. A year from now I hope to own a large personal development centre, which will focus on coaching people in personal development as well as their businesses and careers.
My Background…
My home village is called Molalatau and is situated in the eastern part of Botswana in the Bobirwa sub-district. Molalatau is where the paramount chief of Bobirwa was born. Actually, a relative of the Chief, the late Mphoreng Malema released a song dedicated to the people of Bobirwa (Babirwa) describing how the Bobirwa chief loves his people. The song gave Babirwa a sense of togetherness and made a name for our village and our chief.
I live in Gaborone, which is the capital city of Botswana. There are noticeable differences between the city and Molalatau. The population of Gaborone is much bigger and there are so many business centres and shopping complexes. Infrastructure and some developments can vary in villages in comparison to the city.
In my opinion, there's nothing better on earth than growing up in Botswana. Look, some years back, we were just a developing country whose only hope were its people and leaders. Growing from the small economy that it was to where it is now, through the efforts of Batswana is a blessing on its own. Botswana gives its people the platform to become whatever they want to be with unlimited opportunities for all. Growing up in Botswana is a blessing.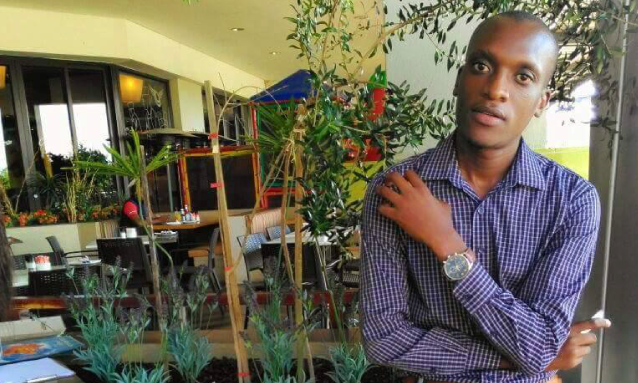 Has anyone inspired me? Yes, my mother has always been the pillar of my inspiration. She raised us (me and my three siblings) as a single mother and did all she could to ensure we never went to bed hungry. Each time I look back at how far we've come as a family, it gives me the motivation to do more in life. Above all, she taught me to always be honest and humble.
People might be surprised to know I dropped out of primary school for a year, I'm not sure why, but look at me now! I finished my degree in 2016 (BSc Agricultural Economics) and my course afforded me the opportunity to study in Europe at Karelia University of Applied Sciences in Finland, which was an amazing experience.
My greatest achievement so far in life is my passion for coaching and empowering young people, co-founding the radio feature 'Empowering Your Vision' on RB2, the commercial state – owned radio station while I was still at University. I'm fully focused on personal development and mentoring young people to fulfil their full potential of becoming active in their communities. More recently, I have been nominated to represent Botswana at the Young African Leadership Initiative (YALI) in South Africa, under the Business Entrepreneurship program. It's a seven – week program during which I will work with other young Southern African leader; discussing ways through which to empower African youths in the field of business. It's an exciting opportunity and one I am really looking forward to.
Botswana…
What makes me a proud Motswana is the peace, tranquillity, love, unity and good governance that exists in Botswana. Botswana is a beautiful country because of good governance. It has been said that Botswana is one of the countries that portrays good leadership. That on its own is the foundation for anything in life. Good leadership supports the survival of any institution. Therefore, I believe we are where we are today because of our leadership.
If I could change anything about Botswana, it would be the attitude of young people towards their lives. We heavily rely on the Government for everything and I believe if we stand firm, realise that no one owes us anything; if we want to get somewhere, we must be willing to work hard and that spirit will help Botswana grow.
I've visited Kasane, Francistown and Maun. I enjoyed Kasane; it's one of Botswana tourism hubs, as it has so many wild animals and water activities. I hope to visit other beautiful and interesting areas around Botswana in the future. Outside of Botswana, I have visited Finland and Sweden. I would love to go to Finland again. It's a great and unique place, the culture is awesome and I even learnt to speak basic Finnish. I love Finland.
Botswana celebrated 50 years of independence in 2016 and going forward, I hope Botswana achieves better youth empowerment. Not just financially, but also by devising programs that can inspire the youth of Botswana to be more creative, to use technology to develop and improve agriculture and other sectors. The Botswana agricultural sector has been declining over the years, so I believe that through youth -based technical initiatives such as borehole irrigation and solar power operated boreholes, we can help improve agriculture. I also want to see the youth showing an interest and passion for finding solutions to challenges in their communities.
YourBotswana…
I was introduced to YourBotswana through a friend and colleague at CENE Media. I think the website is great and very appealing with interesting topics. It provides essential and interesting information as well as first-hand experiences to those who wish to visit Botswana. I believe YourBotswana is a good vehicle through which to promote Botswana and a platform for more insight and knowledge about the country for tourists, visitors and even potential investors. YourBotswana can play an important role in helping those who wish to help develop our economy.
I wanted to submit my profile because I believe there is something I can share about our country. It provides insightful and empowering information for Batswana and it's a great way to sell our country. I would like to support the website and be part of this powerful tool to help drive the economy of my country.
I've particularly enjoyed the posts – The Truth About Religion in Botswana, Botswana Leads The Africa Investment Index and Botswana Signs Gender Protocol. While the website is great, I'd like to see a section where young people can share their stories, their artworks, help growing their brands and selling them internationally. In turn, potential investors in these businesses can share their details.
Anything else…
I really believe that Botswana has the potential to grow to much greater heights across all sectors. As the country continues to find ways to uplift its people, I believe that the rise in empowered Batswana youths will raise Botswana's profile. I can't stress enough just how important youth empowerment is and how it can change the country. We have already seen the achievements of young people such as Karabo Sibanda (400m runner) and other athletes, what they have done for Botswana and continue to do.
Thanks for reading my profile.