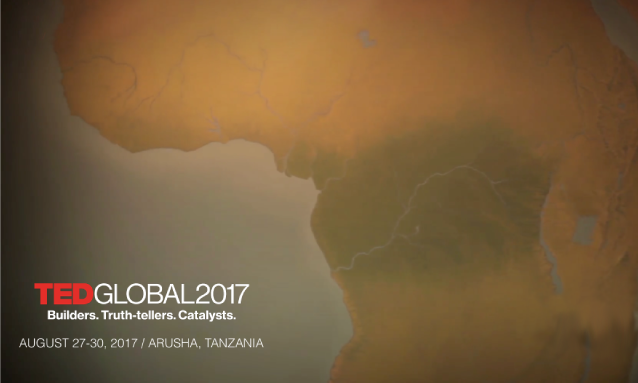 Katlego Kolanyane-Kesupile, Botswana's first publicly open transgender public figure, Egyptian microbiologist, Ugandan investigative journalist and Zimbabwean standup comedian are among the new class of 2017.
Ten of the 21 TED Global Fellows are African, each of whom will deliver a talk at TED Global this August in Arusha, Tanzania. They will join a growing list of 436 other Fellows from 94 countries around the world. It will be the first time in a decade that TED will be held in Africa.
"We choose fellows not only based on their accomplishments so far, but also on their grit, their collaborative spirit and their potential to break barriers as they build their careers," said Tom Rielly, TED Fellows program director.
---
Here are the 10 TED Fellows from Africa…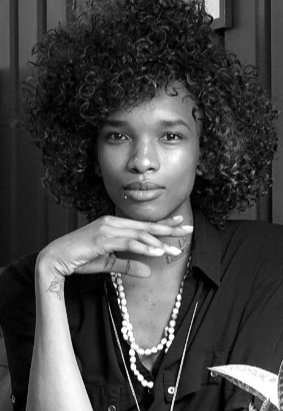 Katlego Kolanyane-Kesupile – Botswana
Performance artist, Katlego Kolanyane-Kesupile, who describes herself as an ARTivist, is Botswana's first publicly open transgender public figure. She founded Queer Shorts Showcase Festival; the country's first and only LGBT-themed theatre festival aimed at bridging the gap between the realities of indigenous LGBT lives and common misinformation. She describes making the 21-person list as a "very strong message to young queer Africans that our dreams – as Lupita said – are valid, and worth pursuing with all our might."
Katlego Kolanyane-Kesupile is a self-employed performance artist, theatre producer, publicist, writer, educator, designer and ARTivist with over 10 years working experience. She is a leading advocate for public sensitisation on queer matters in Botswana, and a notable international thought leader.
Katlego became Botswana's first openly identifying transgender public figure [she identifies herself as a Trans* woman] and has used her personal experience and academic foundations in queer theory and semiotics as departure points for her ARTivist work. A woman of many talents, under Kat Kai Kol-Kes International, she manages her musical project (Chasing Jaykb), conducts gender sensitisation training, produces theatre and film works and offers artistic directorial services to businesses and individuals.
---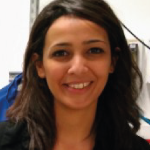 Mennat El Ghalid – France | Egypt
Dedicating her time to the study of fungal infections, Egyptian microbiologist, El Ghalid discovers the causes of fungal infections in humans and develops new treatments for them. She is also the co-founder of ConScience, a non-profit dedicated to science education.
---
Saran Kaba Jones – Liberia | USA
In 2008, a trip to her native land of Liberia opened Jones' eyes to the struggle for clean water. During that trip, she launched her organisation, FACE Africa that strengthens water, sanitation and hygiene (WASH) infrastructure in rural communities in Sub-Saharan Africa. In eight years, it has built over 50 systems that allow rural communities in her native land and beyond, access to clean water.
---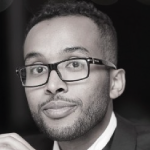 Abdigani Diriye – Somalia | UK
Diriye is a Somali tech entrepreneur and inventor who is driving the Somalian tech scene through coding camps, incubators and accelerator programs. Diriye's mission is to create commercially viable tech startups and businesses in Somalia and to research and develop new technologies in financial technology.
---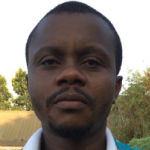 Robert Hakiza – DRC | Uganda
Co-founder of Young African Refugees for Integral Development (YARID), which focuses on rehabilitating refugees in Uganda through computer literacy skills, vocational education, English classes and access to sports. Himself a Congolese refugee in Uganda, Hakiza and his colleagues are helping these urban refugees learn new skills.
---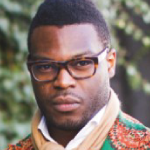 Wale Oyéjidé – Nigeria | USA
Born and raised in Ibadan, Nigeria, Oyéjidé moved to the US as a teenager. He describes himself as an Afrobeat musician, an attorney and menswear designer. He says he founded his fashion line 'Ikiré Jones' to convey stories about immigrant populations to the western world.
He maintains;
"Too often, the issues of Sub-Saharan Africa are spoken about, and spoken to, by outsiders who don't have accurate frames of reference from which to base their judgments."
---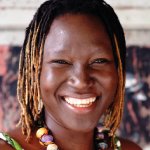 Adong Judith – Uganda
A director and playwright, Judith's outspokenness has led her to create work that provokes dialogue and social change on issues ranging from LGBTQ rights to war crimes. Her plays and films promote dialogue on social issues that affect underprivileged groups. She is also the artistic director of Silent Voices Uganda, a not-for-profit performing arts organisation.
---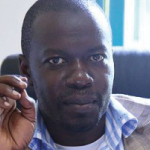 Yasin Kakande – Uganda
For over a decade, Ugandan native Yasin Kakande lived and worked in the Middle East before being forced to leave. Kakande went undercover to write his autobiographical novel 'The Ambitious struggle' which uncovered the plight and human rights abuses of migrant workers in the UAE. For Kakande, being selected as a Fellow amplifies his voice, which "has largely been neglected by media and global players" and communicates these human rights violations to a global audience.
---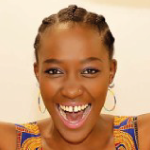 Kasiva Mutua – Kenya
An international touring percussionist, Mutua is pioneering a revolution in her Kenyan community where it is a taboo for women to play drums. Her performance style fuses western styles like jazz and reggae with African traditional music.
---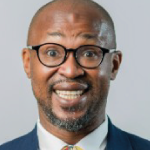 Carl Joshua Ncube – Zimbabwe
Breaking the Guinness world record for most comedy shows in one week, Zimbabwean stand up comedian, Ncube uses his stage to draw attention to culturally taboo topics on the African continent, especially jokes about religion and politics.
"This fellowship gives me an unbelievable opportunity to simultaneously speak my truth about Zimbabwe…comedy is a great tool in healing devastated communities and building bridges in ways we never thought or imagined," he says.
---
Clearly, our very own Ms Kolanyane-Kesupile is among giants and being included in this list is a commendable feat. YourBotswana applauds her and all the other Fellows who have made the list this year. We wish them all well and hope the TED event goes well in August.
Source: CNN