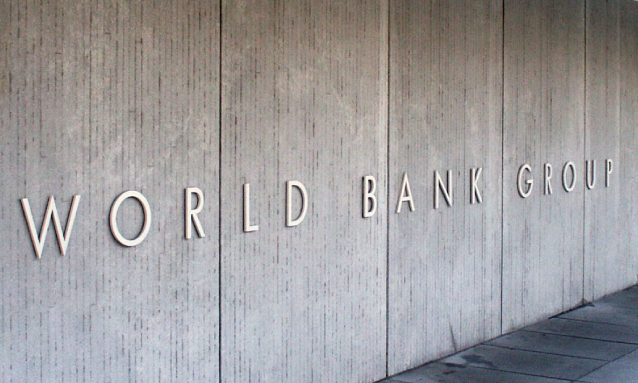 The World Bank forecasts Botswana will reduce its poverty levels by 0.5 % annually to 11% by 2019.
Botswana's poverty levels, which depict the number of people living on $1.9 or less per day, currently stands at 13%. In response to the real gross domestic product (GDP) contraction for 2015, the share of the population living in poverty is estimated to have increased by almost one percentage point from the previous year to 13.2%. Gradual pickup in economic growth in 2016 helped reduce the poverty headcounts to 13%. Botswana has drastically reduced poverty levels in the past decades, but the prevalence of poverty is still regarded as too high for a country with an upper middle-income status.
"Achieving further poverty reduction will be challenging with the pace of progress constrained by limited private sector job creation, particularly in urban areas, and reliance on low productivity agricultural jobs in rural areas, combined with reduced credit growth and high levels of household indebtedness," reads the report.
Between 2002/03 and 2009/10, the share of the population living on less than $1.90 a day at the 2011 exchange rate, declined steadily from 29.8% to 18.2%. According to the World Bank, this reflects a combination of equitable growth; demographic changes such as decreasing fertility rates and dependency ratios, increased credit and expansion of social assistance schemes.
---
Inequality in Botswana remains high with a Gini coefficient of 60.5 in 2009/10, down slightly from 64.7 in 2002/03- the World Bank.
---
The report further states that progress in rural poverty reduction has been rapid, as it fell by almost half from 45.2% in 2002/03 to 23.7% in 2009/10. However, the World Bank says inequality in Botswana remains high with a Gini coefficient of 60.5 in 2009/10, down slightly from 64.7 in 2002/03.
The World Bank says in spite of significant economic growth in the past decades, striking disparities remain amongst socioeconomic groups in income, wealth and living standards. From Botswana's independence in 1966 to the late 1990s, Botswana was one of the world's fastest-growing economies, comparable only to China, with an average annual GDP growth of above 10%.
---
Analysts say the phenomenal economic growth has not comparably translated into improved social-economic welfare with high levels of poverty, inequality and unemployment prevalent.
---
According to the report, Botswana's regional pattern of inequality generally follows the regional poverty distribution, with the highest inequality in the north and the Southwest region and lower inequality in the Central and Southern regions. The highest income inequality was recorded in the Northwest and Kgalagadi regions in the west and Northeast and Southeast regions in the east. The lowest inequality was in Kweneng and Kgatleng. The report, however, acknowledged the declining levels of both poverty and inequality in Botswana, although it said cities were lagging behind rural areas.
The poverty assessment report found that the number of poor people in the country declined by nearly 180,000 between 2002-2003 and 2009-2010. This denotes a poverty rate decrease of 19.4% from 30.6% based on the national poverty line. In this period, 87% of the decrease in poverty occurred in rural areas, where 158,000 people rose out of poverty.
Reference: Mmegi.bw
Image source: Social Justice Connection