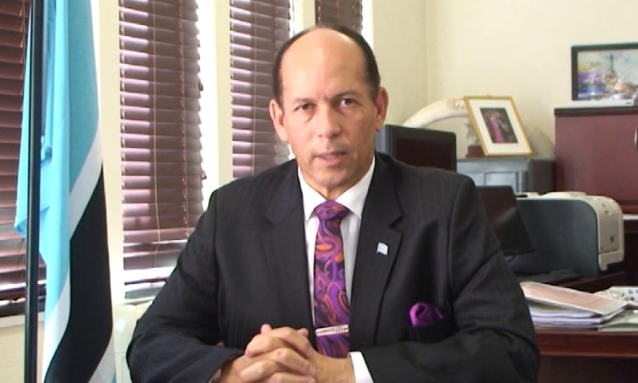 The Minister of Environment, Natural Resources, Conservation and Tourism, Tshekedi Khama says he is concerned that tourism facilities in the urban areas is not up to the standard of those in the wilderness.
Mr Khama said his ministry is working on a document which will ensure that tourism facilities are graded on a yearly basis as opposed to every two years as is currently the case. He said this will improve the quality of Botswana's tourism offering. According to the minister, quality declines between grading sessions, leading to undesirable results.
Meantime, the minister this week launched the Botswana Tourism Organisation (BTO) calendar of events. Mr Khama said as Botswana succeeds globally in leisure and the economically sustainable tourism model, BTO aims to encourage the diversification of Botswana tourism through event – based tourism. He highlighted that this means using the events as a way of including areas that are not traditionally associated with tourism such as Khawa, Sowa and Gaborone.
"The events will drive the diversification into new tourism such as sport and adventure and culture and heritage," he said.
Khama maintains that the events will also help BTO carry out its mandate of raising destination awareness. He cited the beaming of the ongoing World's Strongest Man competition to 470-million households in over 70 countries as one example.
He said;
"As the destination of choice, Botswana is on the map as the host of an international sporting event."
Mr Khama also said the objective of such events is to encourage locals to travel more within their own country, to spectate and participate in exciting activities that generate wealth for Botswana's economy.
*Botswana is the first country to have the honour of holding the event 2 years on the trot.
---
The calendar of events
World Strongest Man
Runs from Saturday, 20 May 2017 to Sunday, 28 May 2017
2017 World Strongest Man Event Schedule
20th May 2017 – Venue: Parliament Building
Time: 6:45 am – 5:45 m
Activities: Load & Drag, Log Lift
21st May 2017
Venue: Grand Palm Hotel
Time: 7:45 am – 5 pm
Activities: Squat, Fingals and Truck Pull
22nd May 2017
Venue: Bahurutshe Cultural Village in Mankgodi
Time: 7:45 am – 5 pm
Activities: Deadlift, Basque Stone
23rd May 2017
Venue: Kgale Football Pitch
Time: 7:45 am – 5 pm
Activities: Bullion Toss and Elephant Carry.
27th May 2017 – Finals
Venue: Three Chiefs Monument
Time: 7:45 am – 5 pm
Activities: Flip & Drag, Squat and Viking Press
28th May 2017
Venue: Sir Seretse Khama International Airport
Time: 7:45 am – 11:30 am
Activities: Plane Pull
28th May 2017
Venue: Parliament Building
Time: 12:30pm – 5:30pm
Activities: Deadlift, Atlas Stones
The competition was held in Kasane last year. There'll also be various events in various parts of Gaborone including as detailed above
Admission is free – For more information, contact +267 3913111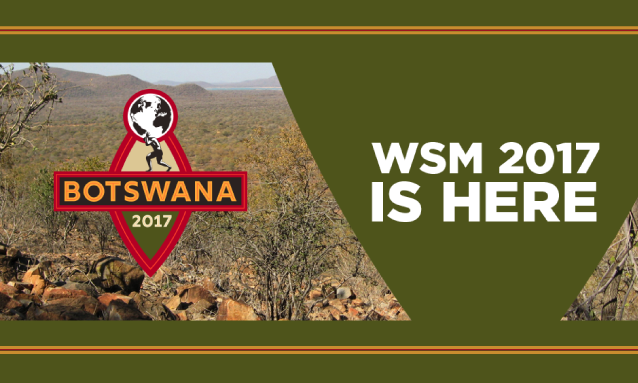 ---
Khawa Dune Challenge & Cultural Festival
Thursday, 25 May 2017 to Sunday, 28 May 2017
The Khawa Dune Challenge and Cultural Festival is an event organised by Botswana Tourism Organisation (BTO), the Ministry of Youth Empowerment, Sport and Culture, Botswana Motor Sport and the Kgalagadi District Council. The event is a family oriented event and includes quad and motorbike Challenges, visual art exhibitions, motorbike stunts, camel rides helicopter rides and cultural activities. Other activities include football, dodge ball and sand dune racing.
The popular event is in its 6th year. Khawa is 167 km south of Tsabong.
Toyota 1000 Desert Race
Friday, 23 June 2017 to Sunday, 25 June 2017
In partnership with SANORA
Venue – Jwaneng
Organiser – BTO/Botswana Motor Sport/ SANORA
Race for Rhinos – in collaboration with Gaing-O Community Trust
Thursday, 29 June 2017 to Sunday, 2 July 2017
Venue – Sowa
Organiser – BTO
Moved from Lekhubu Island to Sowa town due to waterlogging in the Makgadikgadi Pans.
Attracts close to 100 aircraft.
Activities will include fun quad rides, Makgadikgadi Pans aerial excursions and skydiving stunts. During the event, two rhinos will be translocated from the Rhino Khama Sanctuary to Sowa National Park.
Makgadikgadi Epic – in collaboration with the Nata Conservation Trust
Wednesday, 9 August 2017 to Saturday, 12 August 2017
Venue – Usually held at the Nata Bird Sanctuary but has moved to Sowa this year.
Organiser – BTO
In its 4th year
---
Are you a thrill seeker or an adventure lover? Please read and share with others who may be interested in attending these upcoming events.
Reference: botswanatourism.com, dailymail.co.uk