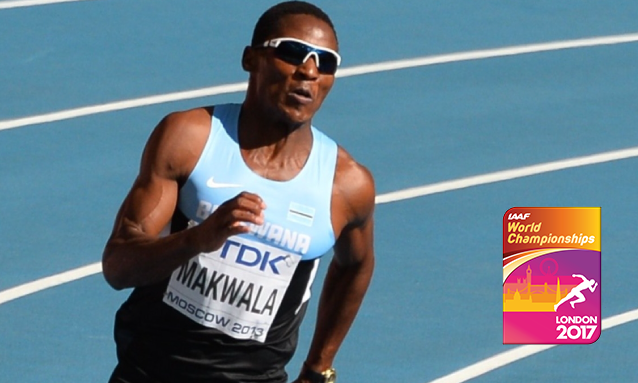 Isaac Makwala and Christine Botlogetswe have secured a spot each at the IAAF World Championships scheduled for London in August. They qualified during the Botswana Athletics Association National Championships held at the Francistown Sports Complex last Saturday.
Makwala qualified during the three 400m men semi-finals heat with an impressive time of 44:92.
He said in an interview that he went into the weekend race without any pressure because he knew he was going to qualify for London.
"I always run good races around this time of the year; that is May towards July. I am not entirely surprised that I qualified. My aim is to go to London and win a medal. I missed out on a medal at the 2015 World Championships when I came fifth but this time I'm going there to win," Makwala said.
Botlogetswe qualified during the 400m women's final with a time of 51:82. She was second to Amantle Montsho's 51:39, an improvement 52:36. Galefele Moroko came in at position three with a time of 53:38.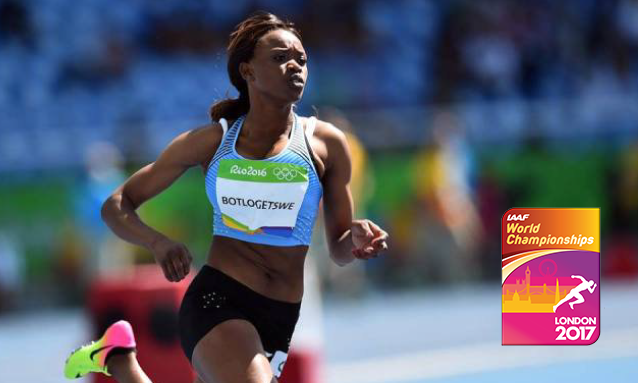 The 400m men's final, which Karabo Sibanda breezed through with a time of 45:21, pitted Sibanda against Sakarea Kamberuka, Gaone Maotoanong, Onkabetse Nkobolo, Omphemetse Poo, Pako Seribe and Omphemetse Mokgadi.
In the 100m female final, Lydia Jele was home and dry with a time of 11:78, beating Leungo Matlhaku with 11:90 and Oarabile Tshosa with 12:22 into second and third place respectively.
Keene Motukise held off his competitors in the 100m men final race with a time of 10:46, beating into submission Kago Sebele (10:56) and Xholane Talane (10:57).
In the 5 000m women final, Mema Tiango won with a time of 16:28:59, followed by Lame Nare with a time of 16:44:11, while Marea Maano took the third spot with 16:55:81.
The 10 000m men's final race was won by Rapula Diphoko with a time of 30:12:74 followed by Kagiso Kebatshwanetse with 30:48:37 and Kekana Melton in third place with a time of 31:01:58.
Botswana Athletics Association Public Relations officer, Ipolokeng Ramatshaba said in an interview with BOPA that the national championship was a platform for athletes to qualify for the IAAF World Championships, set to take place in London in August or the World Youth and World Junior Championships to be held in Kenya and Algeria respectively.
Ramatshaba noted that they had invited clubs from neighbouring countries including Zimbabwe, Lesotho and South African. He said Swaziland were unfortunately unable to make it, as they were involved in a car accident en-route to Francistown.
Reference: BOPA
Image source: alchetron.com and BW Government