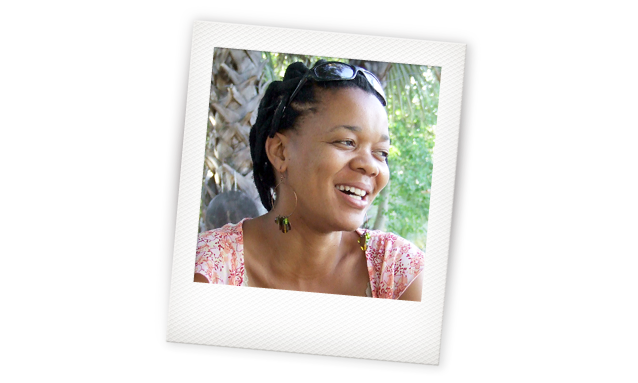 Hello! I'm Tlamelo Miranda Bothma, I'm a 39 year old Motswana and here's my profile.
My name 'Tlamelo' means 'gift' however, my parents gave me the pet name 'Mix', which is the name everyone knows me by. As a child I loved clothes (still do) and for some reason I would wear winter clothes in the Summer and vice versa. So my parents decided to call me 'Mix' and I've been known as Mix ever since.
I work for Wilderness Safaris at the head office in Maun; Wilderness is one of the leading safari operators in the region. I'm a Manager in the Compliance Department doing company licensing amongst other duties.
I would describe myself as fun and a real people's person and someone who really values family and friends. In the work environment I am supportive and nurturing, as I love to see people achieve their full potential. Other people have described me as sensitive, maternal, loyal, patient and approachable. They also say I'm strong-willed and don't suffer fools easily… live is too short to waste time on fools.
I love watching TV shows, I love The Voice (USA). I used to love reading, although since I've had children I hardly ever find peace and quiet or the time to read. I also like to socialise and being there for others, supporting those who need it.
Where do I see myself in one year's time? Hopefully, I'll be the proud owner of a thriving business.
Botswana…
My hometown is Maun – the hub of Botswana tourism – and that's where I live. I LOVE MAUN, it's my home and the gateway to the Okavango Delta. At a glance Maun can appear like a dusty, sleepy village, but really it's the pulse of Botswana tourism. I love that it brings together many people from all walks of life, the quintessential melting pot of culture. Maun has a strong sense of community and family. I grew up here and I live here. Maun is my life and all the friends I've made from childhood are friends for life. Growing up in Botswana was great! I like that I grew up in a multicultural community where race was irrelevant. I love the outdoors, Botswana weather and the open spaces.
Someone who has inspired me is my CEO at Wilderness Safaris, Mr Grant Woodrow. His passion for advancing Batswana in the workplace through the localisation program. His sense of empathy towards others in the workplace, influencing company policies for the better treatment of staff. His overall consideration and love of people inspires me so much.
There's nothing really about me that people would be surprised to know. Some people may think I appear nice, but that doesn't mean I'm a pushover, I don't take any s**t from anyone.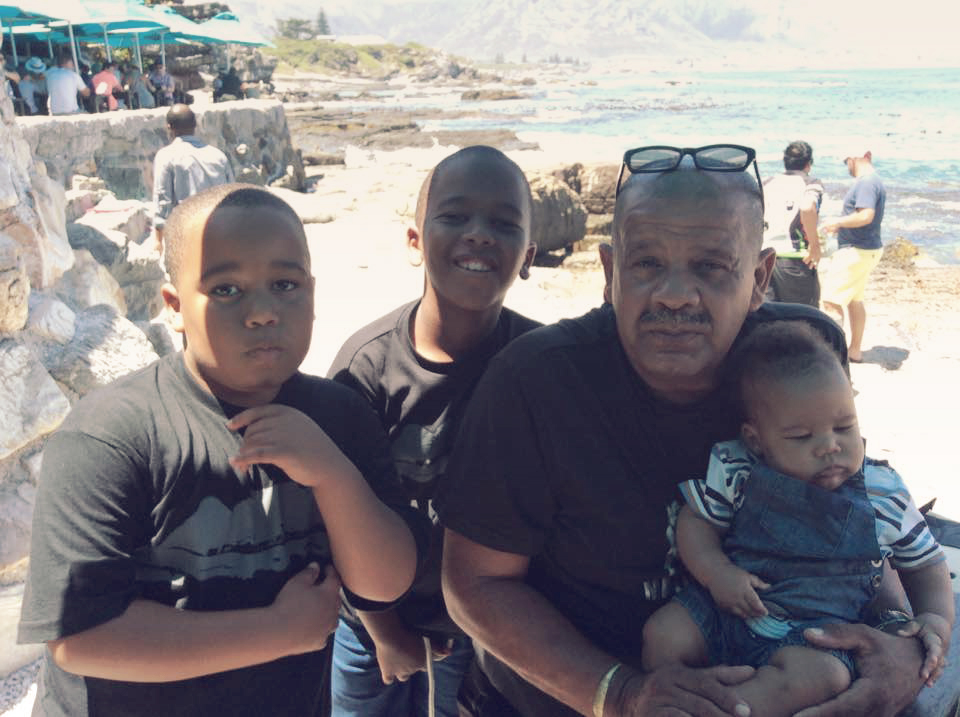 From a professional perspective my greatest achievement so far is my career. I don't have a university degree, yet I've worked my way up the ladder and done very well for myself through sheer hard work and determination. From a personal perspective my family is my greatest achievement. Family is very important to me, I have four sons and with my husband's support, we have raised three lovely well-rounded boys (Sebastian, Antonio and Johann) and a genuinely nice young man (Otto).
What makes me a proud Motswana is the fact that Batswana are a friendly, warm and very welcoming nation. Botswana is not overly industrialised and because of this we still have unspoilt wilderness with thriving wildlife, that adds to the beauty of Botswana. However, if I could change one thing it would be for most state owned companies to be privatised. I feel business in Botswana could do so much better, create more job opportunities and prioritise the development of professional skills. I also wish people here could be a lot more conscious of our impact on the environment; things like our paper consumption.
I have visited many places in Botswana, but my heart will always remain in the Okavango Delta. I was very fortunate to work in the Delta at Mombo Camp (see image below) for many years and I experienced its beauty and the wildlife first-hand, I just loved it.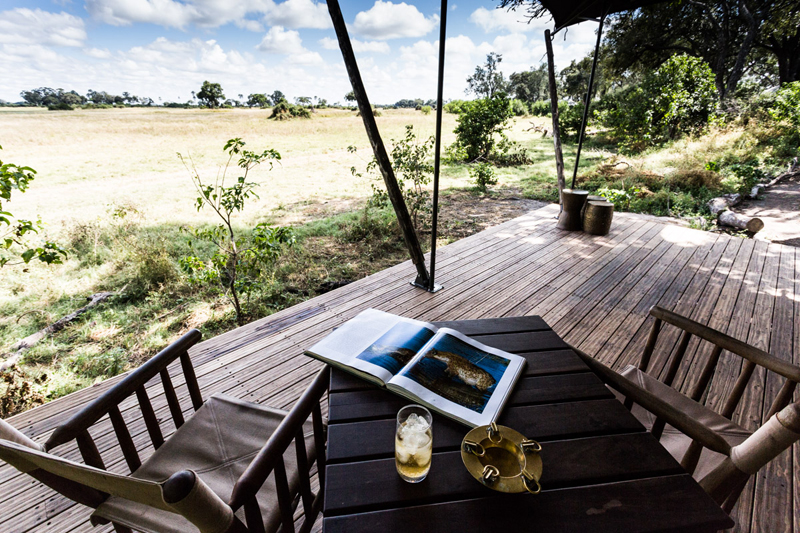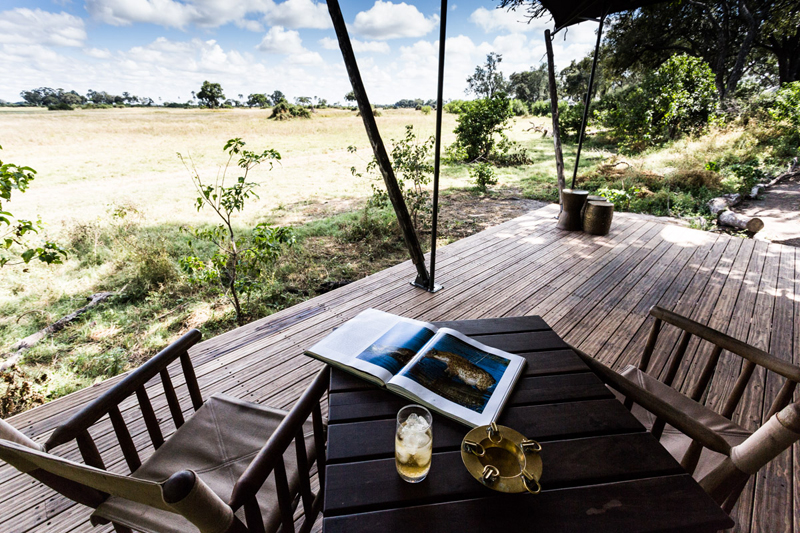 Image source: Wilderness Safaris
I'd like to visit the Makgadikgadi Pans because I would love to interact with the devastatingly cute meerkats. I'd also like to go and see the sand dunes in the Kalahari. Beyond Botswana, I'd love to visit Mozambique, enjoy their beaches and swim in the ocean. I'd also like to explore Namibia as I've never properly seen Namibia even though it's so close to where I live.
My favourite traditional meal is called 'bogobe jwa lerotse and seswaa' which is pulled meat with a type of stiff porridge. It might sound odd, but it's really nice.
Botswana celebrated 50 years of independence last year (2016) and going forward, I'd love to see the whole country going solar. Some western countries get nowhere near the amount of sunshine we get, yet they utilise solar energy. We have a natural resource available to us and we should be taking advantage of this free resource.
YourBotswana…
I discovered YourBotswana through word of mouth and the YourBotswana Facebook page. I feel it's very informative and the overall layout is very eye-catching. The way in which they go about promoting Botswana, highlighting even the finest of details is quite amazing. My favourite post so far is the media post featuring a video clip of the TV show, The World's Strictest Parents. The boy at the kgotla was hilarious and showed a lighter side of Botswana.
I've submitted my profile because I genuinely support YourBotswana and what it stands for. I think where the website is now is amazing and I hope it gets noticed and receives local support so it develops. There are other Botswana websites and blog sites, but YourBotswana is different. The guys behind YourBotswana don't want to use the website as a platform to promote themselves, they really want to promote the essence of Botswana and the people (Batswana).
I'd like to see them push the boat out and interview ministers. I know it's not easy to get an audience with government officials, but I'd like to see formal and informal interviews with ministers and hear their opinions.
Thanks for reading my profile.