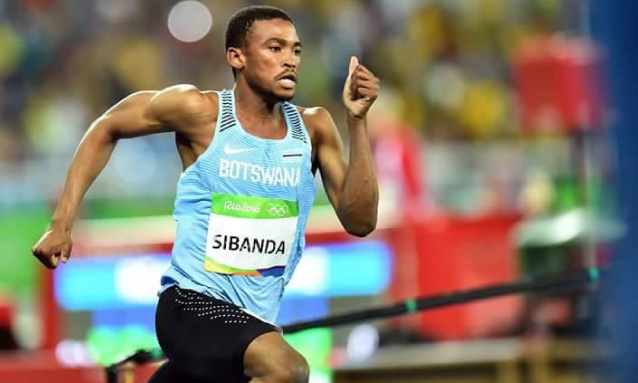 Image source: all-athletics.com
Hot on the heels of his recent success at the 4×400 m IAAF world relays in the Bahamas, Karabo Sibanda finished in position four with a time of 45:05 in his debut Diamond League race held at Qatar Sports Club on May 5.
Eighteen-year-old Sibanda said he was hampered by the humid weather conditions. Steven Gardiner of Bahamas snatched the first position with an impressive time of 44:60, followed by American LaShwawn Merritt at 44:78, while Tony Mcquay (also American) was third with 44:92.
After the race, Sibanda said in an interview that he was happy because he managed to run his best time and still held the leading time for the juniors this season. He said it was difficult to cope with the hot and humid weather conditions because back home it was a bit cooler, adding that the heavy air made it difficult to breathe.
"But all in all the race was awesome; except the weather was a bit bad, but I managed to finish. Again, to be honest; it was hard this time because my coach Mogomotsi Otsetswe wasn't there, and it was the first time I travelled without a coach, which I am not used to," he said.
However, athletics analyst, Billy Tambula said Sibanda did well because he was running blind against the fastest athletes in LaShwawn, Tony and Steven. That alone, he said, was difficult for him, given that it was his debut at the Diamond League.
"You could see that when he got to the last bend that is when he saw both LaShwawn and Steven at the same time. That was where my interest was because I wanted to see if he would panic and fade, but he showed a lot of character because he remained. He even had the energy to kick in the home straight," he said.
Tambula said although Sibanda was under pressure, he stuck to his strategy despite three athletes passing him on the last curve. He said all the athletes who finished ahead of him had prior experience of the Diamond League, with Steven and LaShwawn having finished top last season. He said he was confident that Sibanda would also mature with more races.
It looks like the teenager has the whole world at his feet and is set to do better and better with experience. We at YourBotswana would like to say very well done, Sibanda and way to go. Here is to many more wins for you in the future!
Reference: BOPA