The world's largest diamond producer, De Beers' Group of Companies has pledged its commitment to investing in the development of all its producer countries beyond mine closures.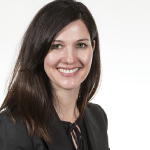 Speaking during a media roundtable to launch the 2016 Report to Society, in Gaborone on Thursday, De Beers' Head of Safety and Sustainable Development, Ms Deirdre Lingenfelder (pictured), said the group has increased returns to governments, communities, supply chain partners and its joint venture partners by 26 per cent to US$5 billion in 2016. A media statement released by the group on Thursday said as a result of improved financial and operating performance, globally De Beers Group returned US5 billion to stakeholders – a 26 percent rise on 2015 – through taxes, payments and dividends, emphasising the importance of the relationships with stakeholders, including governments, communities, suppliers and joint venture partners in 2016.
The report highlights that De Beers Group and its joint ventures spent more than P4 billion in Botswana in 2016 purchasing goods and services from local businesses.
"The spend with Botswana-based businesses, which represented 81 percent of the Group's and its joint ventures' total procurement spend in Botswana, comprised payments for both core business and ancillary services," said De Beers.
The report further states that De Beers Group and its joint ventures also increased the amount invested in community development programs in Botswana by 31 percent to P124 million in 2016 and that funding was provided for a range of projects, including upgrades to community health and education facilities, accommodation programs for key workers and cultural tourism.
In recognition of the importance of Botswana's rich ecosystem, De Beers Group and its joint ventures also ran a number of programs designed to protect species under threat or at risk of extinction.
"This included a rhino conservation initiative, supported by Debswana – the 50/50 joint venture between De Beers Group and the Government of the Republic of Botswana – to increase the country's rhino population through a breeding program that then releases rhinos back into the wild," the report stated.
The company has also moved to ensure that Botswana makes further progress with workplace HIV/AIDS programs, helping bring down reduce the number of HIV – positive employees at Debswana, HIV – related deaths to less than one percent – down from 31 percent 15 years ago. The group also spent over 49- million Pula on staff training, supported over 100 businesses and created 570 jobs through Tokafala, the enterprise development programme run in association with Anglo American. They also partnered with the Botswana Innovation Hub and the Ministry of Youth Empowerment, Sport and Culture Development to host the Inaugural Youth Innovators Conference aimed at developing entrepreneurship among young people.
"Following extensive research undertaken over the course of last year, the company is also working on a project to instigate the potential of carbon-neutral mining through storing large volumes of carbon in kimberlite tailings, the rock material left over after diamonds are mined," the statement said.
Reference: thepatriot.co.bw