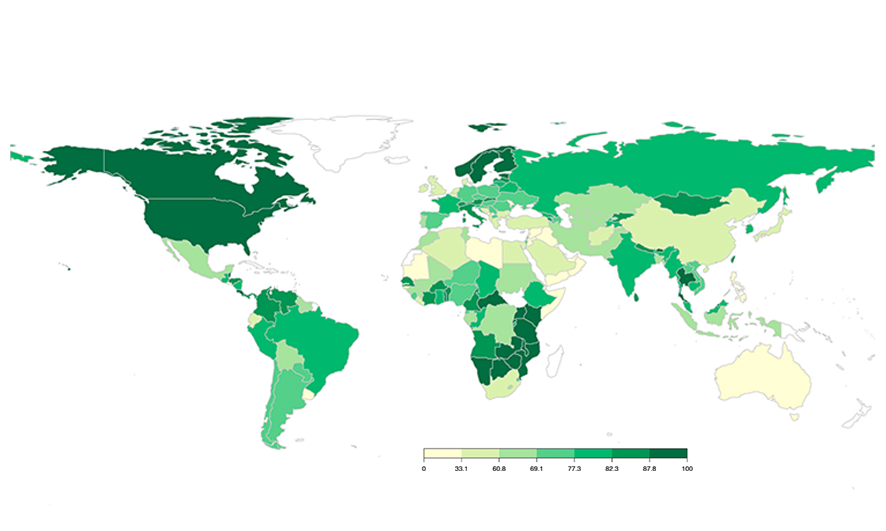 Botswana has been ranked number one in the world for its efforts to conserve megafauna. This is according to a new study titled "Relative efforts of countries to conserve world's megafauna," published in the latest edition of the Global Ecology and Conservation journal also available online in pdf format.
The study was carried out by a research team at Oxford University's The Wildlife Conservation Research Unit, in conjunction with the conservation organisation, Panthera. They designed a Megafauna Conservation Index (MCI) based on 152 countries with the aim of assessing each country on how well they're preserving their largest wildlife. Since a large number of the biggest animals – such as gorillas, elephants, and tigers – face extinction, given the fact that they often play a critical role in ecosystems, the researchers decided to focus primarily on these.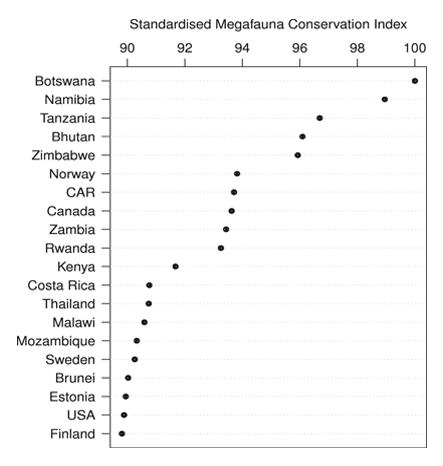 The team used three main measures to assess how much each nation is committed to conservation. Firstly, they looked at how much of the country is occupied by the megafauna. They then assessed what proportion of the large animals' ranges were within protected areas, and finally, they analysed how much money each nation was spending on conservation – both domestically and internationally – relative to their GDP.
Four of the top five performing countries were found in Africa; with Botswana in first position followed by Namibia, Tanzania, Bhutan and Zimbabwe in that order.
Overall, the study concluded that despite its economic and political challenges, the African continent as a whole is the region most committed to conservation. By contrast, the report found that around a quarter of Asian and European countries were classified as major underperformers who should be doing much more to protect their fauna.
According to the researchers, the reason why poorer nations are on average doing better to protect their larger animals is not simply because they're more likely to have the megafauna survive within their borders, as the index takes into account money spent on international conservation. They suspect it could rather be because these nations to value their wildlife more. Tourism, for example, often makes up a larger proportion of their GDP.
The team hopes that their score will become an annual measure of what each country is doing to protect their wildlife and that nations will strive to improve each year.
Reference: sciencedirect.com – iflscience.com
For the "Relative efforts of countries to conserve world's megafauna," report (pdf format): @ http://www.sciencedirect.com/science/article/pii/S2351989416300804