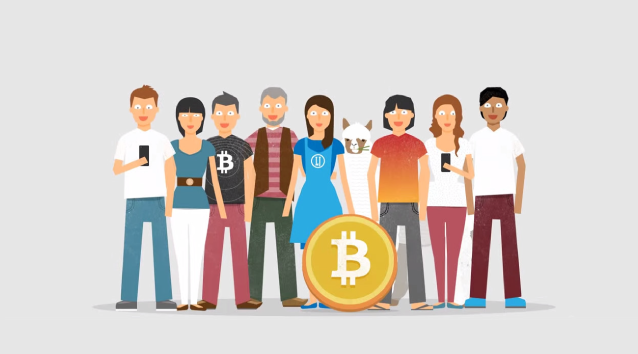 As someone who regularly works remotely via online sites, I'm still trying to wrap my head around the Bitcoin concept. I have read up on it, watched documentaries and joined online discussion forums on it, but still remain clueless. News this week of bitcoins trickling through to Botswana, therefore, filled me with a mix of curiosity and I suppose admiration!
A private medical facility in Gaborone has started receiving Bitcoin as a form of payment. Run by Dr Donald Ariisa, it is the only health facility in the whole country that offers the cryptocurrency as a method of payment alongside cash.
Speaking to Cointelegraph, Dr Ariisa pointed out that what attracted and inspired him to accept Bitcoin as payment was the fact that his clinic is focused on adopting technologies that allow for sustainability in offering accessible services.
Bitcoin, he says, is being embraced by the world and the youth, in particular, who may not have hard cash but may be involved in mining Bitcoin or working online for it.
The doctor's love for new technologies is what led him to accept bitcoin for payment.
---
I wish to be part of the birth of a new currency that creates so much freedom for humanity – Dr Dona Ariisa
---
Dr Ariisa insists that he is not fazed at all by the volatility of Bitcoin.
"All new technology is volatile and there will always be early adopters that will prove the technology viable," he remarked.
Dr Ariisa maintains that cryptocurrency will likely gain more acceptance, as the myths around it are debunked. In his opinion, Bitcoin will become more popular in Botswana, and indeed the rest of the continent and more businesses and entities will come to accept it as a form of payment.
"I'm always happy to see the satisfaction when patients pay for their healthcare with Bitcoin. My challenge is fully understanding the currency, but then again, we don't even understand the currencies we have been using for years."
Still clueless? Bitcoin simplified
What really is Bitcoin? 
Bitcoin is a form of digital currency, created and held electronically. No one controls it. Bitcoins aren't printed, like pulas, dollars or euros. They're produced by people, and increasingly businesses running computers all around the world, using software that solves mathematical problems.
Also called crypto – currency, Bitcoin is not backed by any country's central bank or government. Bitcoins can be traded for goods or services with vendors who accept Bitcoins as payment.
How are bitcoins generated?
New Bitcoins are generated by a competitive and decentralised process called "mining". Bitcoin miners process transactions and secure the network using specialised hardware and a collect new Bitcoins in exchange.
What can you do with bitcoin?
Bitcoin is a digital currency used to pay for a variety of goods and services. Although physical forms of Bitcoin exist, the currency's primary form is data so you trade it online, peer – to – peer, using wallet software or an online service.
Who created bitcoin?
Bitcoin was created by Satoshi Nakamoto, who published the invention on 31 October 2008 to a cryptography mailing list in a research paper called "Bitcoin: A Peer-to-Peer Electronic Cash System". It was implemented as open source code and released in January 2009.
It great to see someone embracing modern technology in the way Dr Ariisa has. I always feel like Botswana needs to be dragged, screaming and kicking into the 21st century. In a country where Internet access remains a luxury, where Paypal remains a mystery, cheques remain 'a thing', fax machines continue to thrive and businesses LOVE to have everything photocopied; I truly commend the good doctor for his efforts.
---
Have you ever heard of Bitcoins before? What are your views on Dr Ariisa introducing this technology to Botswana? Please feel free to share your views with YourBotswana.
Reference: simple.wikipedia.org, thenextweb.com, cointelegraph.com