UPDATE CAN BE FOUND AT THE BOTTOM OF THIS POST!!

We at YourBotswana have often said Botswana needs proper pizza because as it stands, there aren't nearly enough options for really good pizza. Being big pizza lovers ourselves, you can imagine our utter delight when we stumbled across a Facebook advert for staff for Pizza hut Botswana! Please see below for the advert as it appears on Facebook:
---
Friends and Family! We are excited to announce that Pizza Hut is coming to Gaborone and the recruitment drive is on! 
We are looking for Managers, Front and Back of House Crew and Delivery Drivers. Please share this link with those who are looking to join this innovative and diverse team.
http://www.marathonrestaurantgroup.com/apply-now/
---
While we are excited at the prospect of Pizza Hut coming to Botswana, we urge you all to take this news with a healthy dose of salt because we don't know how authentic this advert is, or if indeed this is the real Pizza Hut as we all know it. Cast your memories back to a time not so long ago when we got excited over a Facebook advert that claimed Amazon was bringing its services to Botswana. Well, long story short; eagle – eyed Batswana came down hard on the advertisers, put them through a thorough Spanish inquisition, after which it emerged the advertisers were up to no good and had no affiliation whatsoever to US giant online retailer, Amazon!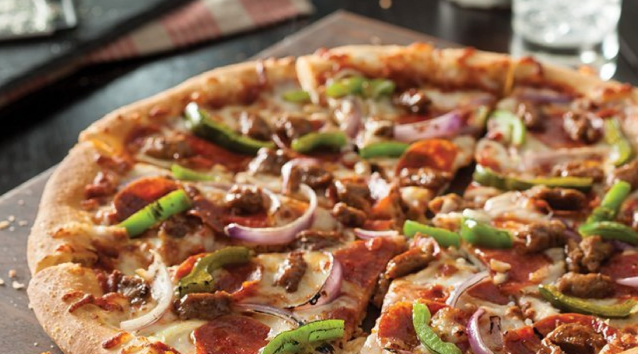 But if indeed this is the real Pizza Hut, it would be great news for Botswana pizza lovers. Let's face it; as popular as Debonairs pizza is here, if you are a true pizza lover, it is not quite pizza as we know it. What baffles me most about Debonairs pizza is the use of Bbq instead of tomato-based sauce (not as in ketchup!) on the base, and the fact that they don't seem to offer thin crust. So far, we believe Mokolodi offers the best pizza by far in Gaborone. Cappuccino's at Airport Junction also does decent pizza, while Linga Longa was also good. We've heard Romans is fantastic, but have yet to sample it. Whatever your opinion, the arrival of Pizza Hut in Botswana is sure to throw a spanner in the works of many a restaurant that offer pizza!
---
Are you a pizza lover? What do you think of the idea of Pizza Hut coming to Botswana? In your opinion, who does the best pizza in Botswana? Please share your views with YourBotswana.
---
Pizza Hut confirms it is indeed coming to Botswana!!