Associate professor of Geophysics at the School of Geoscience at Wits University Susan Webb, says investigations into the two earthquakes that struck in Botswana and Stilfontein in April are being conducted.
Investigations into two earthquakes that struck in Botswana and Stilfontein – a mining town situated between Klerksdorp and Potchefstroom – in April, are ongoing, with geological experts confident of no further seismic activity expected in Johannesburg.
City Buzz reported previously that the Stilfontein event measured at magnitude 4.6, resulting in seismic activity spreading out to parts of Johannesburg. The South African Weather Services had issued no prior warnings.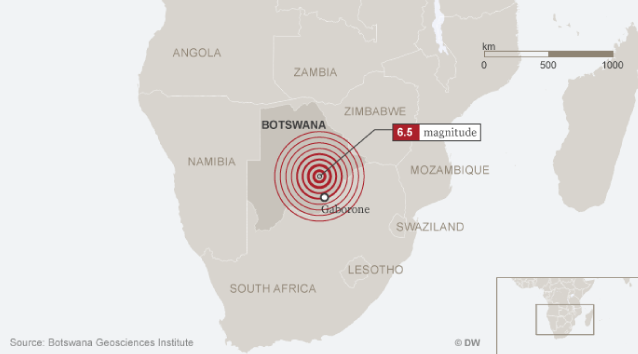 Ms Webb told City Buzz that since the incidents, investigations conducted using radar technology have turned up specific fault areas where seismic activity was recorded.
"Investigations have uncovered the extent of surface deformity in these areas, however, peer reviews and publications are yet to verify these findings.
A team comprised of African scientists has been sent to Botswana to deploy a temporary seismic network to record aftershocks. Interestingly, it's the first time that an African response team has gone out since it's usually a European or American-based company that oversees such expeditions," she said.
Webb added that the occurrence of earthquake activity in Johannesburg was unusual.
"The ground that we're on is not on a plate boundary and so we generally don't [experience] a lot of earthquakes," which according to the professor does not preclude the possibility of seismic activity.
She continued;
"The earthquake in Botswana was a fairly large event that occurred in an area that is not usually seismically active. However, ongoing location studies are being conducted in order to determine what the relationship of the Stilfontein event is to the [surrounding] mining areas."
Reference: northcliffmelvilletimes.co.za