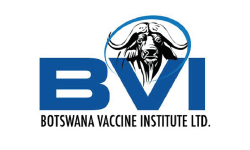 Botswana Vaccine Institute (BVI) has made strides in producing vaccines for livestock diseases, including those that have successfully control livestock diseases such as Anthrax, Black quarter, Contagious Bovine Pleuropneumonia
(CBPP), Peste des Petits Ruminants (PPR) and Foot and Mouth Disease at national and international level.
Assistant Minister of Agriculture and Food Security, Mr Kgotla Autlwetse said this on Tuesday when briefing Mozambique's President Filipe Nyusi and his delegation, who were in Botswana on a three-day state visit.
He said the vaccines produced adhered to international standards for the World Animal Health Organisation (OIE) and were guaranteed to provide the desired effect. Mr Autlwetse said the vaccines are exported to over 20 countries in Africa and the Middle East.
He noted that Mozambique was a key customer for BVI through the provision of FMD vaccines, Rabies vaccines as well as diagnostic testing for FMD disease through the BVI OIE laboratory.
Mr Autlwetse said there was strong collaboration between BVI and Mozambique's Ministry of Agriculture through the Department of Veterinary Services.
"This is commendable and in line with both our governments' commitment to ensure the strongest ties, collaboration and the exchange of information for the benefit of the livestock sector," he said.
Finance Manager, Ms Mmabasotho Tibe said BVI's mission is to support the livestock industry by manufacturing relevant vaccines and providing services of the highest quality through the utilisation of the best technology to combat livestock vaccines.
She said the organisation was established to assist the livestock industry, particularly beef exports, by producing high – quality vaccines because livestock helps sustain over 40 percent of Batswana households.
Ms Tibe said BVI has been able to maintain the health of 2.5 million cattle, thereby contributing significantly to foreign exchange.
According to Ms Tibe, BVI collaborates with Merial, the world – leading animal health company, by providing a comprehensive range of products to enhance the health, wellbeing and performance of a wide range of animals in the SADC region and other countries in the continent.
"Through our collaboration with Merial, there is no doubt in the ability of our vaccines because Merial is the second largest producer in the world in the animal health products market," she said.
BVI produces several types of vaccines such as Aftovax (conventional FMD) – Aftovaxpur (purified FMD), Pestobov and Pestobov T (Rinderpest), – Peribov (Contagious Bovine Pleuro Pneumonia) PPR-VAC (Pestes des Petitis Ruminants), Carbovax (Anthrax) and Asymptol (Black quarter).
Source: BOPA
Image source: bvi.co.bw