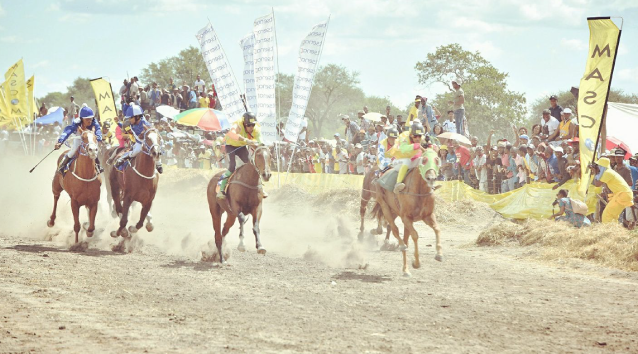 Local horses stole the show at this year's Mascom Derby, with Charleshill cleaning up in most of the races. A horse from Charleshill named Atantic Call put Botswana on the map, as it was crowned champion of the 2400 metres grand finale and also took position one in the 1600 metre race. Jon Douglas from Charleshill snatched the second position, followed by Double Action in third place.
Last year the grand race was won by a horse from Namibia named You Touch My Heart, with John Douglas from Charleshill hot on its heels in the second position. Across all the races, Charleshill's light shone bright as most of their horses grabbed various positions from one to three. This year's races, which ranged from 800 metres to 24 000 metres, featured two categories; the Tswana and Thoroughbreds.
Atantic Call's owner, Joseph Kanangizi could not hide his joy at winning, noting that his horses, as well as others from the Charleshill area, had not fared well in the previous years. Kanangizi said this year they managed to prepare well for the races, as they were committed to impressing their supporters. He explained that for horses to perform well, they needed proper care. He said that last year his horses were involved in an accident en route to Maun to compete but failed to bring expected results. Kanangizi congratulated the organising committee for a job well done, saying the competition was fair and that it was improving year-on-year.
A competitor from Lesotho, Tumisang Masiloane shared Kanangizi's sentiments that the competition was fair despite his two horses finishing in position five in the 1600 and 2400 metres respectively. He, however, suggested that going forward, the organisers should channel the invitations through their embassy in Botswana. He said the current arrangement where people were invited individually disadvantaged many horse owners.
"I believe if the invitation were routed through our embassy, our government could assist us with sponsorship," he added.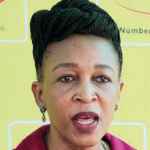 Mascom Chief Marketing Officer, Dzene Makhwade-Seboni said the derby has come a long way, as it is now in its 11th year. She said this year there were a lot of developments employed to improve the event. A new parking lot and 368 000 Pula in total towards the cash prizes were just some of the sweeteners.
---
Were you at the races? What stood out the most for you? Please share your experience or any photos you may have had the chance to take at the event.
Reference: BOPA
Image source: Mascom (Facebook)