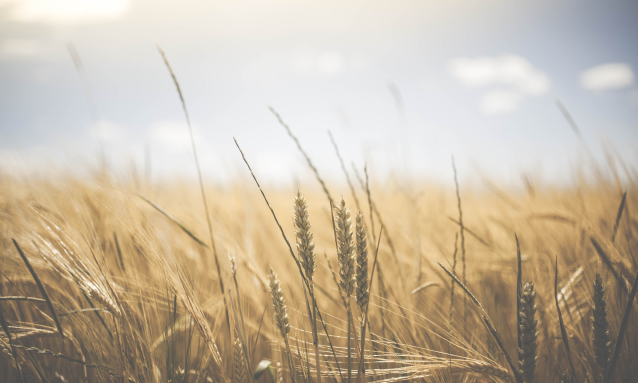 Image: Glenn Carstens-Peters
The harvesting of the 2017 crops is expected to begin towards the end of April. On account of the favourable weather conditions, cereal production in 2017 is forecast to rebound from the sharply reduced output of the previous year. Provisionally, cereal production is forecast to be above average levels in 2017.
The good rains have rejuvenated pastures and water availability for animals, which were adversely affected by the prolonged and severe dryness in 2016 when livestock mortality averaged about 20 percent.
Food prices stable, but up on a yearly basis
Annual food prices, measured by the food and non-alcoholic beverages sub-index of the national CPI, were about 4 percent up on a yearly basis in February 2017. The increase partly reflects a moderate depreciation of the local currency against the South African Rand, Botswana's main trading partner, with South African imports satisfying over 90 percent of the domestic cereal requirements.
Food security anticipated to improve
The food security situation is expected to improve in 2017/18, mainly reflecting the anticipated growth in agricultural production. This follows stressed conditions in 2016/17 due to the impact of the drought when the Botswana Vulnerability Assessment Committee's 2016 evaluation estimated that approximately 1 million people were food insecure. The 2017 evaluation is expected to take place in May.
Source: Botswana Government, reliefweb.int