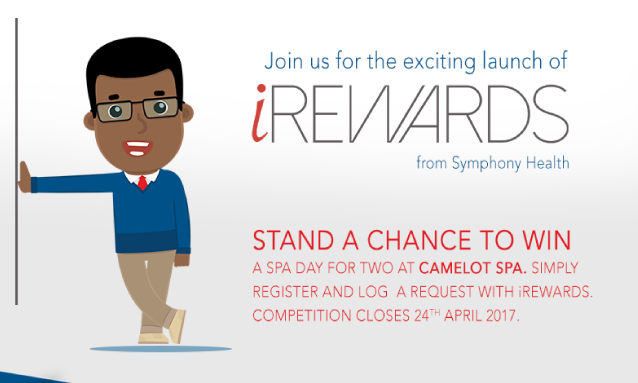 Source: @symphonyhealthbw
Symphony Health Botswana this week launched a new rewards system called iRewards aimed at bringing their members a series of benefits.
Speaking at a press conference last week, Symphony Health spokesperson, Sandra Chadehumbe said the new product is aimed at offering its members discounts and information on travel, dining, health entertainment, household items, children's activities, among others.
To that end, the iRewards system comes with a series of benefits, the first of which is the iAssist; a 24-hour telephonic service, where the customer is provided with information to help make sound decisions relating to saving time, money and stress relief.
Chadehumbe said through iShopping, Symphony clients will be able to find whatever product and service they want, with the company negotiating for the best possible price on the customers' behalf.
The iTravel service is designed to provide customers with travel assistance ranging from finding the best airfare, car hire and accommodation, among others.
iHome Assist, a 24-hour service that dispatches professional and household service providers such as glaziers, locksmiths, plumbers, electricians and builders is another service customers will be able to enjoy. Other wellness benefits include 'The wellness library,' which will enable customers to go online to access wellness topics such as heart health, nutrition, tips on how to stop smoking and more.
"Online Health Risk Assessment, is an assessment that gives the customer better understanding of health risk related lifestyle behaviours including heart health, cancer risk, nutrition, physical activity, weight, tobacco and alcohol use, safety and stress management that can contribute to chronic disease," Chadehumbe said.
The private medical health insurance company is also introducing mobile apps through which members will be able to collect badges and earn points for reaching reward milestones for food intake, physical activity and wellness challenges. Members can also track their health activities and view points via the app, which is available for download for apple and android users.
Chadehumbe further said;
"Wellness eCoaching is an online coaching programme that supports positive lifestyle changes. There are five eCoaching programs available to the customer such as weight management, smoking/tobacco cessation, nutrition, fitness and stress management. Customers can enrol on any of the programs, which come with lessons and assignments and be rewarded with coaching credits for completing daily activities," she added.
Reference: MmegiOnline