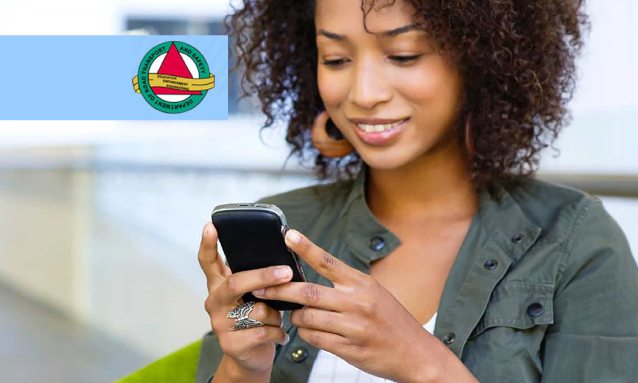 The Ministry of Transport and Communications through the Department of Roads Transport and Safety (DRTS) will from next month enable their customers to use an app to queue online at no cost.
According to the brains behind the app, Justice William, the DRTS will use the app to reduce long queues at their offices.
"I am proud and excited to tell you that we have come up with a solution that will ease the long queues that customers usually experience at DRTS. We have created an app that will help customers to queue online at their convenience and get a warning about the progression of the queue," he said.
William is a beneficiary of the Botswana Innovation Hub (BIH) incubation programme. The app, which is to be rolled out across DRTS 12 branches in the first phase, will enable customers to queue at their convenience, check how many people are in front of them and will also give out a warning an hour before.
William said even though negotiations started sometime last year, they finally managed to get a contract with the ministry after a pilot phase, which took just over a year. William, a Software Engineer by profession, says even though it took him almost six years to get his breakthrough, he was driven by persistence and passion.
"The government is currently doing its best to support local innovations, which is a good thing because as we speak, most of us have also been taken to Selebi-Phikwe to see if we can take part in revitalising the town," he said.
Earlier this month, the Minister of Tertiary Education, Research Science and Technology, Alfred Madigele said as part of BIH's outreach programme in and around Selebi-Phikwe, they have partnered with BCL Mine in support of innovative companies. As part of the partnership, BCL paid for the premises used by the companies.
Madigele said during the current financial year, BIH reached out to innovators outside Gaborone, in places such as Thamaga, Oodi and as far as Gantsi, D'Kar, Maun, Francistown, and Palapye, among others. The companies were assisted with mentoring and coaching, business network opportunities, technical and business advisory services as well.
William further said this is one of their best solutions that they are bringing to the country, noting that they intend to launch two more apps that will contribute towards revolutionalising mobile money transactions as well as one that will address issues of security.
---
Did you enjoy this article? Please put Botswana on the map by sharing it, and feel free to share your views with YourBotswana.
Reference: MmegiOnline