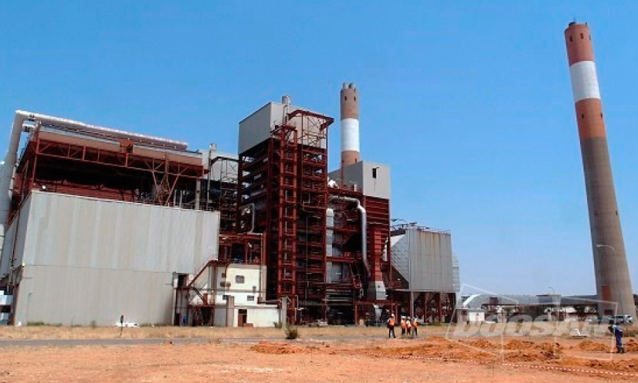 Image source: Flenco
A team from the Ministry of Minerals, Energy Security and Green Technology was this week scheduled to head for China to conduct the sale of the Morupule B power plant with hopes of concluding the deal by July.
Speaking to Mmegi Business on the sidelines of a series of Kgotla meetings he held this week, Minister Sadique Kebonang said negotiations have so far progressed smoothly with China Machinery Engineering Corporation (CMEC) having completed their due diligence.
"The process of the sale of Morupule B is ongoing, we expect it to be done by the end of July. We have been meeting with the prospective buyer and exchanging notes. My team from the ministry will be heading to China in three days for due diligence purpose and benchmarking," he said.
The Botswana Power Corporation (BPC) was due to receive an offer for the 600MW power station in February from CMEC, after which negotiations were to ensue.
BPC Chief Executive Officer, Stephan Schwarzfischer previously told Mmegi Business that in the event that negotiations do not succeed, they had something to fall back on, as two other companies have offered to buy the troubled Chinese-built power station.
"We expect negotiations to last until June 2017, and if we agree we should finalise the deal by January 2018. But if talks fail, then we go back to the two other firms that have expressed interest in buying the plant," he said.
Schwarzfischer declined to speculate on how much the plant could cost but said CMEC will be the first external entity to put a value on the plant that was built at the value of  $970 million in 2014, but has incurred billions of pula in extra costs for remedial works. The plant was built by a different Chinese company, China National Electric Equipment Corporation (CNEEC) but has often broken down since it was commissioned in 2012, leading to a reliance on diesel generators and imports from South Africa.
BPC has been running at a loss for the past eight years and is currently implementing a new strategy aimed at turning around its financial position with regards to reduction of operational costs and establishing Independent Power Producers (IPPs). In its 2015/16 published results, BPC posted a P1.9 billion operating loss, in the year that it also received a P2.3 billion-tariff subsidy from the government.
The sale of Morupule B to an IPP will leave the country with just a 120MW power plant, which is currently under refurbishment, being the only power plant that it directly owns. Two other power plants producing a total of 600MW through IPPs are planned for the next five years, with the tender for the first 300MW having already been awarded to a South Korean -Japanese Joint venture.
---
Did you enjoy this article? Please share it or share your thoughts with YourBotswana.
Reference: MmegiOnline