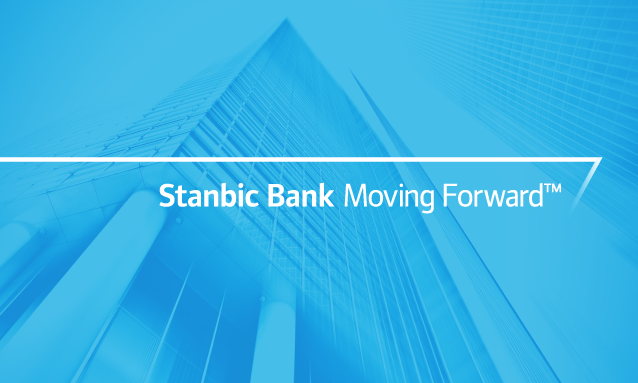 Stanbic Bank Botswana recently welcomed stakeholders to an intimate gala dinner to commemorate its Silver Jubilee. Held at Gaborone International Convention Centre (GICC), the event served as a clear tribute to the staff, customers, partners and various stakeholders who have contributed to the bank's increasingly strong legacy over the years.
Stanbic Botswana's CEO, Leinanyana Gabaraane said the historic milestone means twenty-five years of supporting individuals, families, businesses, communities and the nation.
He said;
"It means twenty-five years of building great relationships, being part of the narrative of people's lives; the lives of those driving big industry and sector deals to further boost our economy in mining, metals, oil, gas, power and infrastructure."
He further said it also means the life of a young entrepreneur starting his first business and a father buying his first family car or saving for his daughter's university education.
Keynote speaker, Bank of Botswana Governor, Moses Pelaelo commended the bank on the momentous milestone as well as the impact of their efforts over the years. He implored the bank to continue focusing on making a veritable difference and to work with other institutions and stakeholders.
"There is the need for banking institutions to diversify their services and continuously innovate to develop increasingly appropriate solutions for Batswana today and into the future, " he said.
Stanbic Botswana first opened its doors in 1992 with just twenty-four members of staff. Today, that figure has soared to 603 across ten branches nationwide. Stanbic provides the full spectrum of financial services and operates within two divisions; Corporate and Investment Banking, as well as Personal and Business Banking.
Stanbic's Corporate and Investment Banking arm serves a wide range of banking requirements and delivers a comprehensive range of solutions including Investment Banking, Global markets, and Transactional Products and Services. Its expertise is focused on industry sectors that are most relevant to emerging markets and Botswana.
The Personal and Business Banking arm offers general retail banking and financial solutions to individuals and SMMEs in the personal and business market. The division delivers the increasingly evolving customer needs with innovation and excellence as core principles. Some of the key services offered are Private and Executive Banking, Enterprise Banking, Commercial banking, Agricultural Banking, Cellphone Banking, App Banking, Cross Border and general trade offerings.
---
In other news…
Stanbic assets soar to P12-billion
2017 is turning to be a good year for Stanbic, as it emerged this week that the bank's assets have grown significantly from 138-million Pula to 12-billion Pula as at December 31, 2016.
During the same period, Stanbic consistently made profits with its net income after tax increasing from 2.2 million Pula in 1993, skyrocketing to 192-million Pula in 2016. The bank is currently considered one of the most important domestic banks with a 15% market share of total banking industry assets and deposits.
Speaking at the bank's Silver Jubilee celebrations, the CEO, Leinanyana Gabaraane said the bank continues to be guided by the very ambition that marked Stanbic's birth as a business, and does so with enhanced focus and determination at every turn.
"Stanbic is committed to enhancing the lives of the community within which it operates. It is this inherent focus on people and passion that drives our operations, for we believe Africa is our home and we drive her growth."
Reference: Business Weekly, The Botswana Guardian