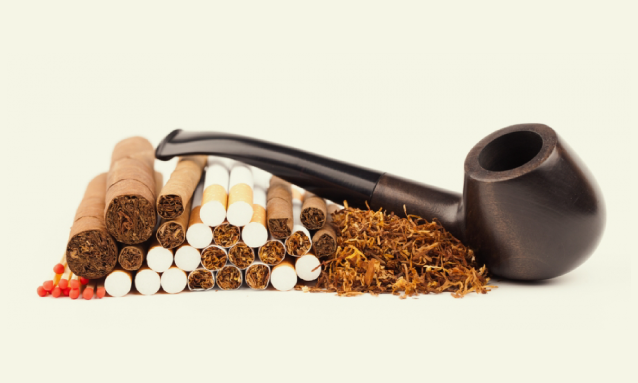 For years now the developed world has been going all out to reduce smoking. It emerged this week that the UK aims to up the ante on its anti-smoking campaign, as we heard there were stringent new laws in the pipeline that will no doubt have gone down like a lead balloon with British smokers. The new laws will include banning 10-pack cigarettes, doing away with 'fancy packaging' and phasing out menthol cigarettes altogether, in a bid to deter the youth from smoking.
This week, it was revealed that Botswana will also be following suit and doing its bit to curb smoking. The Deputy Permanent Secretary in the Ministry of Health and Wellness, Dr Haruna Jibril revealed this week during a media briefing held by the Anti-Tobacco Network (ATN) that Botswana's tobacco control law, to be made compliant with the Framework Convention on Tobacco Control (FCTC), will go to Parliament during the July sitting. The law is aimed at protecting people from the devastating consequences of tobacco use.
"The Government of Botswana, in recognising that tobacco use is a health and development priority, is committed to strengthening national tobacco control laws by repealing the Control of Smoking Act of 2004 to be compliant with the WHO FCTC. The legislation will be sent to the July session of Parliament," he said.
Jibril said it is undeniable that tobacco control is a development issue and its effective regulation hinges on the contributions of sectors such as commerce, trade, finance, justice, education, the media and the general public.
Jibril said the government has observed that Botswana is grappling with a double epidemic; HIV/AIDS and tobacco-related diseases.
"We have started to prioritise Non-Communicable Diseases (NCDs). Unlike HIV/AIDS, their impact was not immediately visible, but now we have placed them as a top priority and even the budget will continue to reflect so," he added.
In other parts of the world, it has been an uphill battle for countries to pass FCTC compliant legislation, as the tobacco industry employed delaying tactics. In Kenya for instance, the comprehensive tobacco control law had to be defended by the Court of Appeal consequent to a legal challenge initiated by British American Tobacco Kenya back in 2014.
In 2012 British America Tobacco sponsored the Botswana police with a vehicle designed to fight crime. Then, Japan Tobacco Incorporated (JTI) and the Nara Institute of Science and Technology partnered with the then Ministry of Agriculture "to boost agriculture by using technology to harness drought tolerance and increased productivity in monocotyledonous crops such as maize" in 2014.
Around 2015, Business Botswana and the tobacco industry teamed up on a campaign to curb youth smoking. However, the Ministry denied any interference during the drafting of the Bill, given the documented partnerships between some Government agencies and the tobacco industry.
"We didn't experience any challenges or interference from the tobacco industry, though certain agencies had come into contact and formed partnerships with the industry," Chief Health Officer, Thato Sengwaketse said.
The Director General of the World Health Organisation, Margaret Chan described NCDs as a 'slow-moving catastrophe' with the potential to overwhelm all countries unless decisive action is taken to address their causes.
Tobacco use is the one risk factor common to the four main groups of NCDs — cardiovascular disease, cancer, chronic lung disease and diabetes. It is also a risk factor for infectious diseases, tuberculosis and lower respiratory infections — health burdens that afflict much of humanity.
Anti-Tobacco Network Executive Director, Bontle Mbongwe implored the public to be as upset about tobacco use as they are currently distressed about the use of drugs in Botswana.
"Tobacco is the gateway to drugs because it is sold in our homes. So, it is important that we stand up and control tobacco use," she said.
Meanwhile, the network has launched a Media Fellowship Award designed to promote investigative journalism in the area of tobacco use and control.
Reference: MmegiOnline