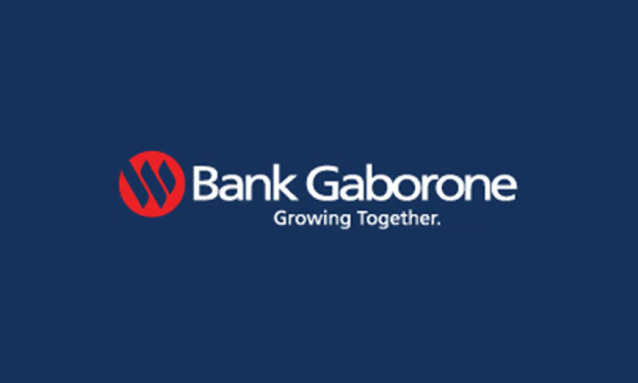 In September 2016 Bank Gaborone celebrated a 10-year milestone of operating in Botswana. The past 10 years saw the bank extend its product and service offer to include an insurance agency which offers a group funeral life cover in the form of the affordable funeral policy known as Rotlhe, as well as Credit life.
Bank Gaborone has also extended its network to 8 branches across the country. A new branch is set to open in Palapye on the 25th May 2017. This year Bank Gaborone is going 'beyond banking' in order to offer its customers an extraordinary banking experience beyond the traditional retail banking offer. Bank Gaborone is on a charm offensive to enhance service delivery in Botswana's banking industry that has in recent years become very competitive.
The bank has embarked on a 'beyond banking' campaign to demonstrate how it has tailored its various products and services to suite make them more convenient to its customers. The products and services include transactional accounts, savings accounts, investment accounts, business banking, SME banking, treasury services including foreign exchange services, property and vehicle finance.
Additionally, Bank Gaborone is looking to keep abreast of modern digital trends by introducing services such as the E-pula Internet Banking and Tobetsa mobile banking for convenient banking.
---
Why the excitement, some might ask?
Seen largely as a building society as opposed to a bank in the traditional sense, Bank Gaborone only gained its license to operate from the Bank of Botswana on 1 February 2006. You could say it's something of a national treasure that many people are rooting for.
Bank Gaborone subsequently opened its very first branch on Pilane Road in September 2006. The bank has since opened a further 5 branches; three in Gaborone (Airport Junction, Main Mall and Game City Mall), one in Molepolole at Mafenyatlala Mall, one in Francistown at Galo Mall and one in Gantsi.
Bank Gaborone may be a small player in Botswana's banking industry, but it certainly has lofty ambitions. The bank aims to steadily expand its network to other towns. It also strives to keep abreast of modern trends, and hence the 'beyond banking' campaign.
With 20 ATMs (7 Branch ATMS and 13 Merchant ATMs) around the country, Bank Gaborone plans to install more across the country. This is in part to make it convenient for the customers who aren't able to access services where Bank Gaborone doesn't have branches.
Reference: WeekendPost, bankgaborone.co.bw